Honeywell's technology has helped transform the industry, but now it is using the latest thinking to recharge its own business and relationship with customers and suppliers
From industry-leading cockpit avionics and fuel-saving engines to networks that connect aircraft to the web, Honeywell Aerospace has pioneered technological advances that have made flying safer, greener, and more comfortable and convenient for passengers. Recently the company has put a focus on digitising its own internal processes to improve how it interacts with its own customers and suppliers. Disruptive technologies such as blockchain, the internet of things, machine learning and artificial intelligence are leading the way in this digital transformation.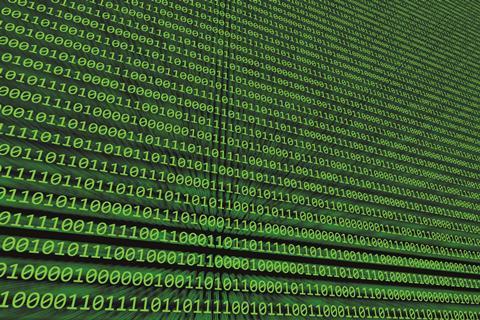 There is a clear rationale behind the strategy. "It's all about Honeywell Aerospace being efficient and easy to do business with so customers have a remarkable experience," says Nitin Khanna, vice president and chief commercial officer for Honeywell's Aerospace division. "When we started, we sat down with a couple of the global business enterprises [organisations within Honeywell responsible for a particular product group or service] to understand how they run their business and the needs of their customers," says Khanna. "In our discovery, we identified opportunities to improve ways to get things done and from there we built a roadmap of initiatives."
Every time a digital initiative was introduced, it was like building a Lego tower higher and higher. When each team transformed a procedure using digital know-how, they added another block. "We created pull internally," Khanna says. "The idea was to create champions of change within each business, who would pass on what they learned. I wouldn't say it has been easy, but the important thing was to show quick wins and successes by saying to each team: 'We will show you progress every two weeks.'"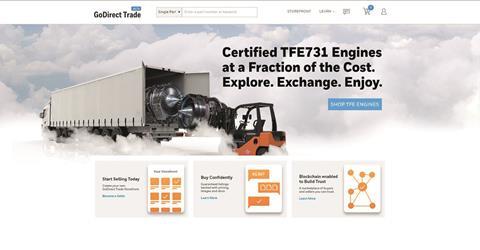 Among the digital projects introduced are: GoDirect Trade, a Honeywell-backed online marketplace for aircraft parts that uses blockchain to establish trust between buyer and seller (see Lisa Butters profile P21); a digital log book for engines that, again, is updated using blockchain technologies every time the engine goes in for maintenance, repair or overhaul; and a new process for recording work procedures on each stage of the assembly line for an auxiliary power unit that replaces a handwritten or Microsoft Word document with a "digital thread".
The use of blockchain – a growing list of records, or blocks, linked using cryptography and where the data in the chain can only be altered with the agreement of users of the network – has been "revolutionary," believes Khanna. With GoDirect Trade, blockchain created a unique selling point over the many other parts trading platforms in the industry in that it helped establish trust and visibility. "Every part on the site is real – there are no ghost listings," he says.
Honeywell is also working to have a digital logbook available on the market soon. Although for regulatory reasons it is, for now at least, likely to complement rather than replace the mandated physical document, Khanna believes Honeywell Aerospace is "ahead of the game", adding: "Currently, you have to physically ship the logbook every time it goes for an MRO event. We are changing this with blockchain." Similar technology will drive the APU solution. "We are creating a digital thread that allows us to unravel the knots and make the process streamlined," he says.
Another Honeywell digital focus area is to bring in as much automation – or "bots" – as possible, not to take over from humans in the workforce, but rather to "replace swivel chair tasks and liberate bandwidth, freeing people to focus on higher-value tasks." An example of this, Khanna says, is a new machine-learning piece of software that examines all the supplier contracts that are expiring and matches these with "demand signals" for each product, enabling purchasing and finance departments to prioritise their conversations with vendors according to the urgency and importance of establishing a new contract.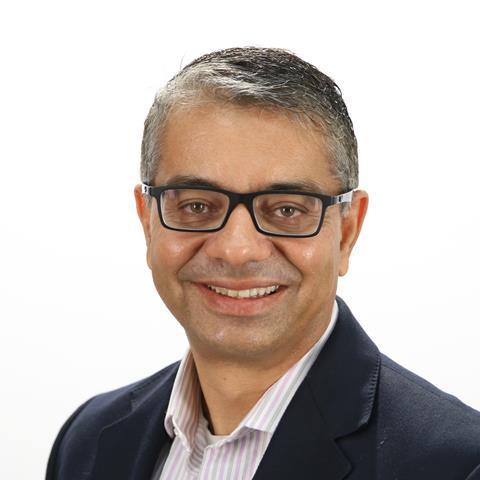 Yet another digital initiative has been creating a supplier portal that allows vendors who are bidding for work or undertaking a particular contract to more easily direct their enquiries or problems to the relevant Honeywell employee. "We route it to the relevant person's inbox and keep track of how long it is taking to be dealt with, and letting the supplier know," says Khanna. "This empowers suppliers, but it also eliminates a lot of noise and delay on our side."
Even seemingly simple innovations can have marked results. "Honeywell Aerospace has 65-plus sites, each one with a buyer responsible for sourcing materials. This inevitably might lead to unused raw material," explains Khanna. "What we have done is digitized each site to record what raw material is left, and buyers can instantly check across the system to see what surplus material might be available. Within the first three months of introducing the process we freed up $10 million in working capital."
Honeywell Aerospace's digital journey has a long way to go. "These are the early days, but we are laying the foundation to take advantage of technologies that are coming," says Khanna. "Our vision is to take a highly successful hardware company and turn it into the largest software industrial. The internet of things plays a major role in that. It connects hardware, and once you connect hardware, you collect data, and that makes the products themselves smarter and smarter. That is why the whole concept of a connected business is so critical for us."
This content was paid for by Honeywell and created in association with FlightGlobal