Honeywell says it is creating an unrivalled customer experience organisation by using big data to fully understand the businesses of those who operate its equipment
Honeywell Aerospace is a diverse business that is behind hundreds of products and technologies that touch almost every part of an aircraft, from the cockpit to the cabin, and from the engine to the undercarriage. Every one of these products ends up being operated by a direct or indirect customer, and needs to be supported throughout its life.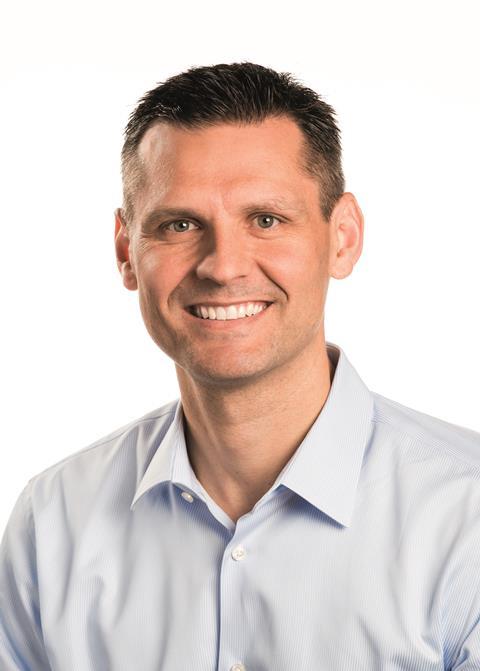 "Customers have numerous requests that need to be supported – from order placement and order status, to installation support or technical issues – and the customer and product support team is their first touchpoint that sets the tone for the Honeywell experience," says Peter Kropik, vice president of the aerospace customer & product support group responsible for interacting with end-users day to day. He adds: "We need to be exceptional for the customer every day."
However, simply responding when customers have a problem or enquiry is one thing. Honeywell is determined to change its customer support approach from "reactive" to "proactive", maintains Kropik. That means anticipating users' needs and helping them increase the efficiency of each Honeywell part or process, rather than simply being there when something goes wrong. "Essentially, it is about how we transform from a customer support to a customer experience organisation," he says.
Honeywell has adapted its customer and product support structure, with three teams – covering the Americas; Europe, Middle East, Africa, and India; and Asia-Pacific – sitting alongside the four product businesses of electronic solutions, mechanical systems & components, engines & power systems, and services & connectivity. "This regional alignment, with leadership in each region, makes sure we are closer to the customer, helps us be more proactive and makes it easier for customers to interact with Honeywell," says Kropik, who reports directly to Honeywell Aerospace president and chief executive Mike Madsen.
Exploiting big data analytics and developing a deeper understanding how each customer's fleet and operations work is another key element to Honeywell's customer experience evolution, according to Kropik. "As an example, every component on the aircraft has a maintenance inspection schedule. We are using big data to look at the history of each part reliability, and related parts, and we are using data to recalculate the interval at which they need to be replaced. This has the potential to radically reduce maintenance costs for operators," he says. "We are looking to leverage data analytics to better understand customer support needs and drive differentiated experiences for each customer in 2020."
To manage the large volume of technical cases per year, Honeywell combines technology with its strong in-field engineering network to provide 24-hour, 365-days-per-year global support. "We have built a virtual network of over 100 experienced field service engineers around the globe whereby incoming inquiries get automatically routed to the most knowledgeable person on that product during their work hours" says Mike Beazley, vice president of global technical operations. This network – which represents hundreds of years of collective aviation experience – is augmented by on-site field service engineers at every aircraft OEM and at Honeywell's larger operators in all markets. "This team is the cornerstone of our technical support for customers and can resolve 98% of the cases through a prioritisation system aligned to customer needs with case status being communicated at a frequency and method chosen by the customer. The remaining issues are resolved by the product specialist engineers on our team", says Beazley, "with the most complex requiring some type of engineering change via service bulletin."
Another area where technology is playing a major role in redefining the customer experience is with technical publications, where more than half of the active library of over one million pages has been converted to the latest digital format S1000D. This year will see the introduction of augmented and virtual reality where a customer will be able to hover their mobile phone over a part and receive instant information like maintenance instructions, how-to videos, upgrades and will connect directly to the MyAerospace digital portal for seamless order management. Beazley also says that Honeywell is building a robust library of technical knowledge articles that customers can use to resolve more issues themselves and plans to expand this service in 2020.
Alongside the technical support team is the customer support order management organisation led by vice president Sue Carey, responsible for guiding customers all the way through the ordering process to delivery. Here, technology is also critical to making it easier for customers to work with Honeywell via MyAerospace. The award-winning portal provides Amazon-like capabilities for self-service, such as online ordering, order status, real-time price and availability quoting, technical publications and troubleshooting.
"We are leveraging advances in technology to standardise and automate, enabling greater self-service capabilities", says Carey. "Giving customers multiple ways to interact with us to have their business needs or challenges solved quickly is a good thing and an ongoing focus. We want to continue to build these capabilities as part of that transition to being a customer experience organisation."
Kropik emphasises that this evolution in philosophy does not just affect his part of the business. "Everyone is accountable to deliver positive experiences to our customers, not just the C&PS team," he says. "It's a goal for everyone in Honeywell Aerospace. Customer support is our responsibility, but customer experience requires everyone. It's part of an organisational mindset, driving great customer experience will be the enabler for our growth.
This content was paid for by Honeywell and created in association with FlightGlobal