Russia's last Tupolev Tu-154 in civil operation has conducted its final flight, with a service from Mirny to Novosibirsk.
Mirny-based carrier Alrosa performed the flight with aircraft RA-85757 on 28 October. Four experienced crew members – two pilots, a navigator and flight engineer – were in the cockpit.
Alrosa says the trijet has been operating on its network since June 2002 and has remained "one of the most reliable and fastest" aircraft in its fleet.
"Together with this legendary aircraft, a whole era of domestic aircraft construction is leaving," the airline adds.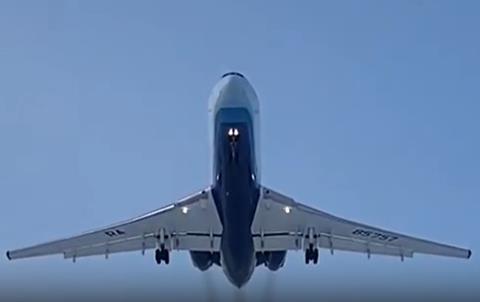 Alrosa director Andrei Gulov says the type is being succeeded by more economical and quieter modern aircraft.
The Tu-154M was originally delivered in mid-December 1992 to the Russian flag-carrier Aeroflot, according to Cirium fleets data.
Novosibirsk Tolmachevo airport's operator states that the final 3h flight transported 141 passengers from Mirny.
But it adds that, despite its 18-year service with Alrosa, it has been used only modestly – accumulating 27,500h and carrying 160,000 passengers.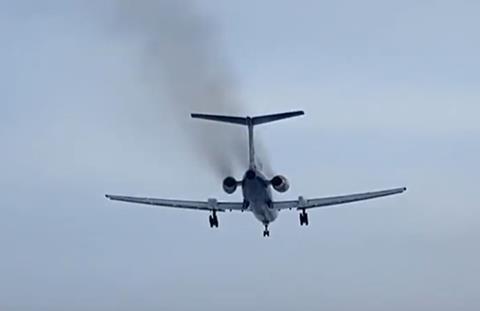 RA-85757 will remain at Tolmachevo airport until a decision is reached on its future.
With a similar configuration to the Boeing 727, the Tu-154 first flew in October 1968.
It was originally powered by Kuznetsov NK-8 engines but later models were fitted with the Soloviev D-30KU. The Tu-154 became one of the Soviet Union's most popular airliners, with a production run of more than 1,000.