The US Army is researching air launched effects, including reconnaissance and electronic warfare payloads, as part of a science and technology planning and development effort.
The service is soliciting ideas from companies as part of a request for information posted online on 12 August.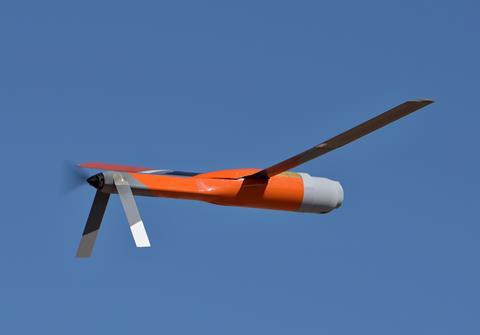 Air launched effects are a form of unmanned air vehicle (UAV) that the US Army envisions launching from aircraft, in particular its Future Attack Reconnaissance Aircraft (FARA) and General Atomics Aeronautical Systems' MQ-1C Gray Eagle UAV. The service wants to use the UAVs for multiple missions behind enemy lines, including intelligence, surveillance and reconnaissance (ISR), electronic warfare and loitering munition strikes, according to its online solicitation.
As rival nations such as China and Russia have developed sophisticated networks of surface-to-air missiles, the new class of drone are seen as a safer, cheaper and more effective way to carry out missions in dangerous airspace. Those tasks previously had to be accomplished by manned aircraft or expensive UAVs. In many cases the air launched effects would be disposable.
"The future multi-domain operational environment will present a highly lethal and complex set of traditional and non-traditional targets," says the US Army in its online posting. "These targets will include networked and mobile air-defecse systems with extended ranges, and long and mid-range fires systems that will deny freedom of manoeuvre."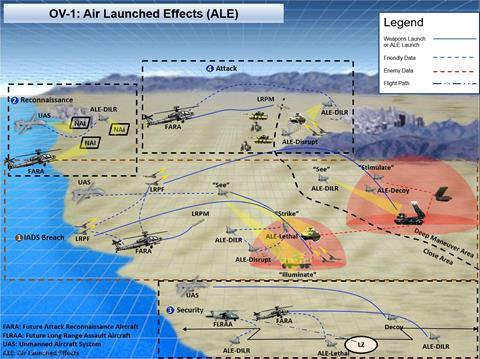 The service wants air launched effects to detect, identify, locate, report and deliver lethal and non-lethal attacks against enemy targets. Some of the drones could also be used as decoys. Targets might include surface-to-air missile batteries, radar installations, command, control and communications capabilities, or logistics infrastructure.
The US Army envisions three classes of air launched effect (ALE): "ALE Small" would be up to 4.5kg (10lb) and have a 20W to 50W power source; "ALE Large" would be up to 13.6kg and have a 50W to 100W power source; and, a "Special Missions" variant would be up to 45.4kg and have a 100W to 150W power source.
The service wants the air launched effects to be autonomous with "software and algorithms that fuse, process, decide and act on sensor data". For instance, the software should allow the drones to react and adapt to an adversary's countermeasures.
The US Army aims to use information gathered in its research to likely start investing in air launched effects starting in fiscal year 2021 and continuing beyond FY2025, it says. The service says it plans to host a virtual industry day on 28 September to further explain its thinking to interested companies.
Correction: This article was changed to reflect the correct air launched effect investment period of FY2020 to beyond FY2025.