The US Marine Corps (USMC) plans to acquire an undisclosed number of UVision Hero-120 loitering munitions to be mounted and launched from two types of armoured ground vehicles and an autonomous boat.
The Israeli company was awarded a contract, via its business partner Mistral of the USA, under the service's Organic Precision Fire Mounted System programme, it said on 21 June. Loitering munitions are a type of explosive unmanned air vehicle that can also conduct limited amounts of reconnaissance.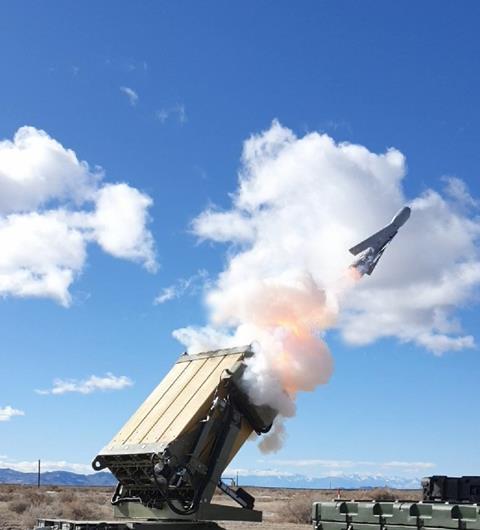 The loitering munition is to be integrated into the USMC's amphibious Light Armored Vehicle-Mortar, Joint Light Tactical Vehicle and Long Range Unmanned Surface Vessel. The weapon will be shot out of a multi-canister launcher.
The USMC wanted a weapon with the ability to conduct intelligence, surveillance and reconnaissance, as well as attack targets between 5nm (7km) and 54nm, it said in its request for information posted in 2019. The loitering munition is intended to "enhance indirect fire capability within the Light Armored Reconnaissance Battalion", said Jeff Nebel, team lead for Program Manager Fires, at the time.
"Hero-120 is a high precision smart loitering munition system with a unique aerodynamic structure that carries out pinpoint strikes against anti-armour, anti-material and anti-personnel targets including tanks, vehicles, concrete fortifications, and other soft targets in populated urban areas," says UVision. "The Hero-120's high precision capability ensures minimal collateral damage. Its wide range of multi-purpose warheads enable the operational user to effectively engage all targets."
The Light Armored Vehicle-Mortar, into which the Hero-120 is to be integrated, is an eight-wheeled, amphibious troop transport that carries an 81mm mortar. The 81mm mortar is designed to provide indirect support fire to light infantry at ranges between 2.4nm and 3nm, according to the USMC. The Hero-120 has a range of 21.6nm.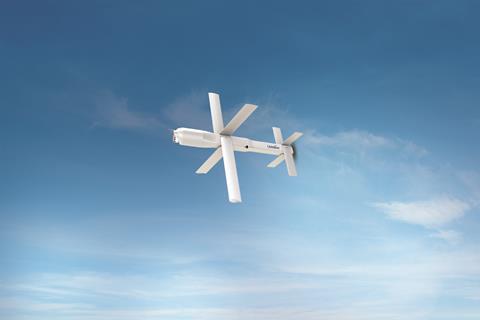 The Joint Light Tactical Vehicle is the Department of Defense's replacement for the Humvee. The armoured SUV is designed to carry troops into battle.
The Long Range Unmanned Surface Vessel is a small, autonomous boat. The USMC wants it to carry loitering munitions to attack sea and land targets.
The USMC envisions small, lightly armoured groups of marines island-hopping across the Pacific Ocean, using long-range weapons such as loitering munitions and shore-based anti-ship missiles to pin down Chinese vessels and troops.
The use of loitering munitions – in place of mortars, air-launched missiles and tanks – is a new concept in warfare. The type saw limited use as anti-personnel weapons during the USA's war on terror, in particular by special operations forces. In 2020, use by Azerbaijani troops against Armenian tanks in the Nagorno-Karabakh conflict in Central Asia demonstrated that the weapons might upend conventional thinking about military operations.
Though loitering munitions, such as the Hero-120, are typically more expensive than mortars or tank rounds, they have greater range and greater precision, leading to fewer wasted shots. The ability to loiter above a target, in the case of the Hero-120, for up to 60min, also reduces the risk of friendly fire or civilian casualties, say manufacturers.