The way UVision and Rheinmetall tell it, it is easier to count the European militaries not interested in loitering munitions than to tally all those that are.
Still, executives from the two companies do not mind listing a few examples, as they evolve plans for joint production of the systems in Europe.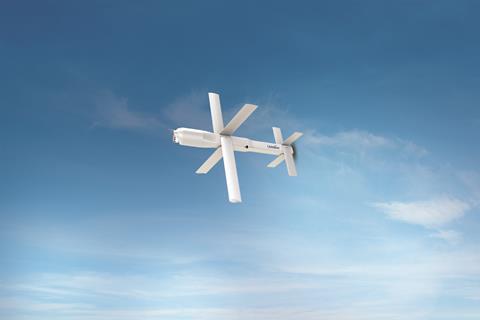 "Italy, France, Germany, UK, Eastern Europe, everybody is basically looking to introduce this type of capability in their portfolio," says Fabio Sgarzi, chief executive of RWM Italia, a subsidiary of Rheinmetall that specialises in the production of warheads.
European nations are famously squeamish about putting weapons on unmanned air vehicles (UAVs). They have fewer reservations about buying a UAV that is a weapon, say UVision and Rheinmetall executives.
The eye-opening moment was the Nagorno-Karabakh conflict between Azerbaijan and Armenia in 2020. Azerbaijan's use of Israel-made loitering munitions, also known as suicide drones, is credited with giving the country the upper hand in the conflict and allowing it to claw back disputed territory from Armenia.
European militaries noticed what happened in Nagorno-Karabakh. Shortly after, Rheinmetall of Germany and UVision of Israel started discussions on a joint business venture. The two companies say they plan to launch production of UVision's entire line of loitering munitions from sites in Brescia and Domusnovas, Italy.
UVision's "Hero" loitering munition product line is intended for a variety of missions, including striking individual soldiers, lightly armoured vehicles, tanks and radar sites.
Loitering munitions are tactical weapons, used at the discretion of low-ranking soldiers on the front lines. However, UVision and Rheinmetall say European militaries view the soldier-carried weapon as strategic in nature.
Because loitering munitions are radio controlled each country wants unique, secure telecommunications technology for their weapons to prevent jamming or hacking – electronic warfare that, if successful, could make an arsenal of loitering munitions useless. Both companies expect countries will insist on control of the weapon's cybersecurity and may want installation of other types of locally-developed technologies.
Loitering munitions might be considered strategic for another reason. European militaries' greatest adversary, Russia, has thousands of tanks left over from the Soviet Union era, many of which have undergone upgrades in the past decade. It is thought by many military analysts that any Russian invasion of Eastern Europe would be heavily dependent on the country's vast fleet of tanks.
During the Nagorno-Karabakh conflict, Azerbaijan is credited with destroying scores of Armenian tanks using loitering munitions. The country released videos showing Israel-made suicide drones, in particular the Israel Aerospace Industries Harop, dive bombing the top of tank turrets, an area where armour is typically thinner.
"Anti-tank is definitely one of the capabilities that all the nations are interested in," says Sgarzi. He notes there also is interest from special forces outfits and naval forces. And, the two companies are looking at developing an air-launched effect variant.
And while European militaries have been reluctant to buy armed UAVs – in particular, some German politicians have objected to "killing with a joystick" – the ability to recall a loitering munition from a strike has assuaged some of their concerns, says Sgarzi.
"The beauty of the system – the political correctness, if you want – it has the man in the loop," he says. "You have low collateral damage. You are really creating a surgical pinpoint type of solution."