Israel's Knafaim Holdings is to establish a joint venture covering aircraft maintenance at Tel Aviv's Ben Gurion airport.
The company has disclosed the agreement with the European-based Nayak Group's aircraft services division.
Knafaim Holdings – which includes lessor Global Knafaim Leasing – says the two sides are setting up a partnership in Israel to provide line maintenance to international carriers at the Israeli hub.
It states that the venture aims to commence operations in the fourth quarter of this year, beginning with a "limited number of anchor customers", and capitalise on Knafaim's links with Ben Gurion ground-handling company QAS.
"The agreement also refers to the possibility of expanding the partnership's activities in the future to additional airports in Israel," it adds.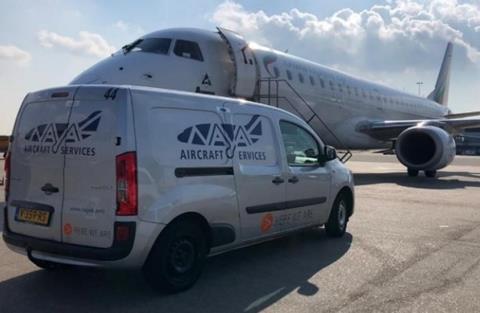 Nayak Group, through an Israeli division, and Knafaim will each hold 49.9% of the venture. A general partner company will have the remaining 0.2%, with the ownership of this general partner split 50.1%-49.9% in Nayak's favour.
Knafaim says the agreement covers initial financing for the partnership as well as mechanisms for additional future investment if necessary.