Maintenance firm SR Technics is to extend its servicing portfolio to cover the CFM Leap-1B engine for the Boeing 737 Max.
The company says it is aiming to achieve certification approval for work on the powerplant at its Zurich facility by the first quarter of next year.
SR Technis already carries out maintenance on the CFM56, which powers earlier 737 variants as well as the Airbus A320 family.
It states that it has overseen more than 2,200 shop visits with this powerplant.
As a result of an agreement with the engine manufacturer – a venture between Safran and GE Aviation – at the end of 2020, it is to broaden its remit to the Leap-1B.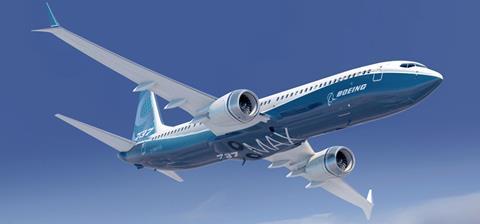 "[We are] confident [we] can establish initial capabilities on the Leap-1B in less than a year," states SR Technics.
Vice-president of new engines Florent Leforestier says the measure is a "natural and essentially necessary move forward" for the company.
SR Technics already provides line maintenance for the 737 Max. CFM International chief Gael Meheust says the extension will continue the manufacturer's "long-standing relationship" with the servicing firm.