European airports "should cope" with demand for air travel this summer, according to trade body ACI Europe, following a spate of headline-hitting delays and cancellations during last year's peak travel season.
Airports in Europe have "stepped up preparedness plans", says ACI Europe director general Olivier Jankovec, and "by and large, the aviation system capacity on the ground should cope with demand". He adds that capacity limitations "will remain the exception".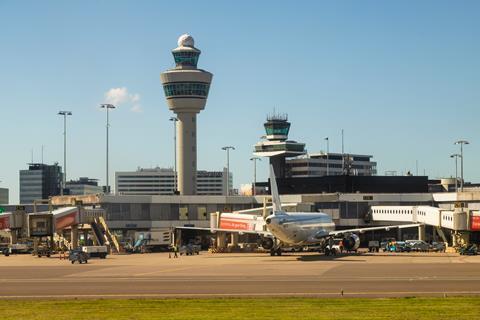 The summer of 2022 was hit by delays and cancellations at airports across Europe, as strong demand for air travel came up against post-pandemic staffing shortages across the aviation industry. Major airports including London Heathrow and Amsterdam Schiphol introduced temporary capacity caps in an attempt to minimise disruption.
Demand looks set to remain strong if growth seen in the first month of this year continues. ACI data shows passenger traffic across the European airport network increased by 69% in January versus the same month last year. While the scale of that rise in part reflects the extent to which Omicron fears had stifled recovery plans in the early part of 2021, it still represents 89% of pre-Covid levels.
Growth was mainly driven by international passenger traffic, which rose 85%, with domestic traffic up 35%. This year is "off to a pretty good start", says Jankovec, with 42% of Europe's airports having recovered their pre-pandemic traffic volumes. January saw the "closest to a full recovery" since the start of the Covid-19 pandemic, says ACI Europe.
Airports in Spain were the strongest performing in January, the figures show, with passenger traffic 2.2% above January 2019 levels. Italy was next, followed by France and then the UK.
As a result of Russia's invasion of Ukraine early last year, commercial air traffic at Ukrainian airports was wiped out and Russian airport passenger volumes dropped 9.4% year-on-year in January, says ACI Europe. Airports in Armenia, Georgia and, to a lesser extent, Turkey, meanwhile, benefited from "war-related traffic shifts".
Istanbul was the busiest European airport in January, followed by London Heathrow, Paris Charles de Gaulle, Madrid and then Amsterdam Schiphol.
Airfreight traffic in Europe was down on the previous year in January, however, dropping 15% year-on-year. As a result, freight traffic remained 20% below January 2019 levels.