The industry's recovery from the coronavirus crisis rests squarely on a vaccine, as a sustained policy of social distancing would be an "economic catastrophe", says Emirates Airline president Tim Clark. But he is "100% confident" that one will be found.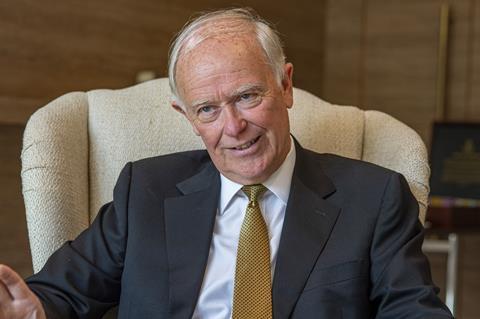 Speaking to FlightGlobal, Clark said that "nobody wants" to operate with social distancing and "if we get the vaccine none of this is going to be required. If you don't get the vaccine, then what you see today is what you see today going forward. Sorry, it's as brutal as that."
Clark says that social distancing on aircraft is "an economic catastrophe. Airline business models are not built on 50% seat factors for no segment of the business. So that can't work."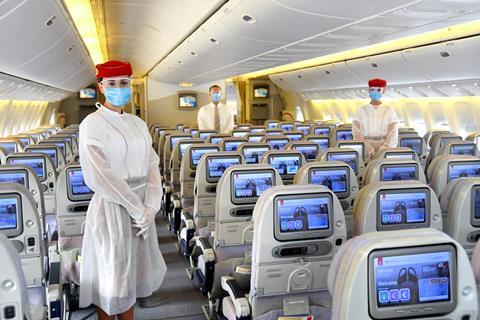 He adds that airports are like "compression pressure cookers" and not designed to function with social distancing, so could not operate longer term without "destroying the whole business".
Clark believes that if the current operating environment is sustained then passengers would only travel if they had to, rather than wanting to.
"And that virtually eliminates 90% of your market…'people wanting to travel' is those segments that drive all our businesses in the world today," he says.
Clark says that a vaccine "must be found" for the industry to recover fully but is "100% confident" that one will be. And while confident that "the powers that be" will ensure that any inoculation programme is made available globally rather than being limited to "the moneyed West", Clark warns that pharmaceutical industry must take a global view about how they approach the vaccine.
"The pharmaceutical guys have got to realise that they cannot monetise this to the point that they always have done in the past because it's not in their best interest to do that," says Clark. "It would take a child of three to realise how their companies would be affected by such daft thinking."