European Union ministers have cleared the path for reopening non-essential air travel into the bloc after adopting recommendations easing the temporary restrictions from countries where the Covid outbreak is considered under control and to people that have been vaccinated against the disease.
The European Council today formally adopted proposals put forward by the European Commission, providing new guidelines to member states. EU countries have been closed to all but essential travel as part of efforts to get the pandemic under control.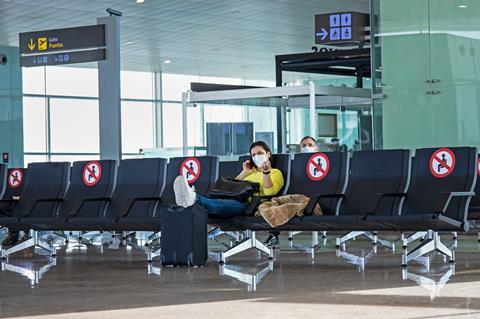 The recommendations lift from 25 to 75 the number of Covid cases per 100,000 inhabitants over a two-week period in a country for non-essential travel to be cleared.
"Progress in having the population vaccinated against the virus should also be taken into account," it says, though it also adds that the detection in a country of variants of interest should now be considered together with variants of concern.
Eight states – Australia, China, Israel, New Zealand, Rwarda, Singapore, South Korea and Thailand – are currently on the EU's list of epidemiologicaly safe countries.
But in addition the recommendations also propose that where member states accept proof of vaccination as waiving testing or quarantine requirements, they should "in principle" lift restrictions to people who have had their last recommended dose of an approved vaccine at least 14 days before arrival. This applies to vaccines approved by the European Medicines Agency.
"Where lifting these restrictions, member states should take into account reciprocity on a case by case basis," it adds.
However in recognition of the concern around the risk from fresh strains of the virus, it says if a varient of concern or interest is detected in a third country, states should urgently restrict travel into the EU.
"When a member state applies such restrictions, the member states meeting within the Council should urgently review the situation in a coordinated manner and in close co-operation with the Commission," it says. "Such restrictions should be reviewed at least every two weeks."
The Council notes its recommendation is not a legally binding instrument and member state authorities remain responsible for implementing the content of the recommendation.