Travellers arriving in the Netherlands from the USA will be required to quarantine for 10 days from 4 September, regardless of their vaccination status.
The Dutch government announced the change on 3 September, designating the USA, Israel, Kosovo, Montenegro and North Macedonia as "very high-risk areas" for Covid-19.
From 4 September, travellers from these countries will only be allowed to enter the Netherlands if they are fully vaccinated, or if they are exempt from the European Union's entry ban. Even then, all arrivals must comply with a 10-day quarantine requirement. There is an opportunity to shorten the self-isolation period if a negative Covid-19 test is received on day five.
KLM has described the Dutch government's decision as "a big step backwards". The Netherlands-based carrier says the new restrictions have "forced" it to remove planned flights from Amsterdam to Orlando, Miami and Las Vegas from its winter schedule until further notice.
"Health and fighting Covid-19 are paramount but the measures taken must be effective and proportionate," says KLM. "It looks like other EU member states, such as Italy, France and Belgium, are not putting a triple lock on the door for travellers from the US."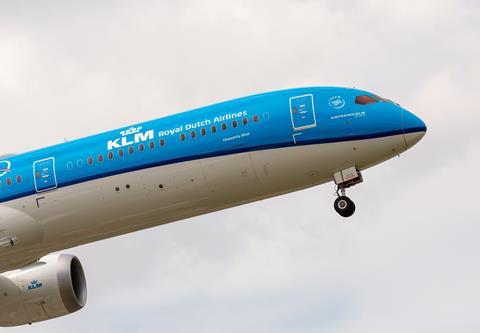 The change in the Netherlands follows Bulgaria's decision to ban travellers from the USA from entering the country after 1 September, regardless of vaccination status, unless they meet certain exemption criteria.
On 30 August, the EU removed the USA from its list of countries for which restrictions on non-essential travel had been eased, along with Israel, Kosovo, Lebanon, Montenegro and North Macedonia.
EU member states are not obliged to follow this recommendation and it remains to be seen whether other countries in the bloc follow the actions taken by the Netherlands and Bulgaria.
IATA director general Willie Walsh described the EU's decision to remove the USA from its 'white list' as "disappointing", adding: "As governments rightly urge their populations to be vaccinated, governments need to be confident in the benefits they bring – including the freedom to travel. At a minimum, those who are fully vaccinated should be free to move without restriction."
Most EU travellers are still barred from entering the USA.