The European Parliament's transport committee has pledged to treat with the "highest priority" moves to suspend slot rules to ensure airlines do not need to fly aircraft empty during the coronavirus crisis just to retain landing rights.
Airlines were calling for the relaxation of the "use it or lose it" slot rules even before faltering air travel demand was further hit by several countries, notably the USA, implementing travel bans as part of measures to counter coronavirus.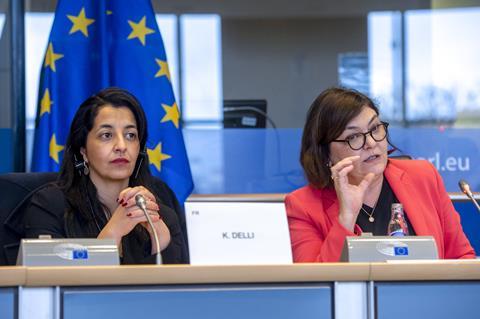 The European Commission on 10 March outlined its intention to "rapidly legislate" for a suspension in the rules, a move welcomed by the European Parliament's Transport and Tourism Committee chair, Karima Delli.
"It is in no one's interest to fly empty aircraft and it comes at great environmental and economic cost. We need to stop this practice and make sure that the aviation industry can cope with the current extraordinary circumstances caused by the COVID-19 outbreak.
"The 'use it or lose it' rule has already been temporarily suspended on a number of occasions in the past and the Parliament is committed to finding a quick solution with the Council."
The Parliament says it is now looking into the Commission's proposal and will announce the precise details of the next procedural steps to start legislative work together with the Council in the coming days.
The European Commission formally published its proposals to ease slot rules today. "On the basis of the information currently available from Eurocontrol, from air carriers and from airports, it is reasonable to assume that the current situation, characterised by an exceptional fall in demand, will last at least for the months of March, April, May and June 2020," it notes in outlining the case for action.
US regulator the Federal Aviation Administration has already said it is waiving the 80-percent-use requirement through to the end of May for US and foreign airlines that have affected flights.