This year's Paris air show did not fail to disappoint.
After the 2021 show being cancelled due to the Covid-19 pandemic, the biennial exhibition roared back in June, with customers signing contracts for new commercial aircraft valued at a combined $150 billion, making the event one of the best ever from an orders perspective.
The $150 billion in deals came from orders and options covering 1,264 aircraft, according to FlightGlobal figures. Narrowbody jets stole the show, accounting for nearly 90% of all deals. Airbus was the clear winner, with about two-thirds of orders.
Boeing was next with a about 28% share, while Embraer and ATR each secured about 2% of the total, followed by De Havilland Canada with about 1%.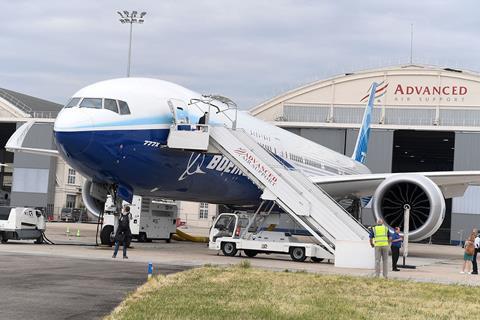 Prior to the show, Boeing had published its 2023 Commercial Market Outlook, predicting 42,595 new commercial jets will be needed by 2042, valued at $8 trillion. Boeing expects passenger air traffic will grow 6% annually for 20 years, outpacing global economic growth, and that the size of the global fleet will increase 3.5% annually through 2042 to 48,600 jets.
Orders from Paris, and overall industry sentiment, confirm the industry has returned to a period of strong demand for new aircraft – a new super-cycle in which Airbus and Boeing are projecting they will reach their highest-ever monthly aircraft production rates by 2026. This strong demand translates into needed supply, which the broader industry is now working to meet.
I attended more than 45 meetings and events in a five-day period at the Paris show, with a variety of companies of all sizes. Through those meetings it became clear that businesses are dealing with a variety of issues in the post-Covid-19 environment, and that those issues are challenging their ability to ramp production. Three challenges – involving productivity, pricing and positive working capital – are most pressing.
For starters, suppliers are challenged by productivity constraints, broken down further into labour, equipment and sub-tier-supplier limitations. Company talent levels prior to the pandemic (and the resulting "Great Resignation") had been stable. Firms were relatively flush with skilled workers. But as companies reduced their overhead to match reduced volume and demand, skilled workers left the industry. Now, as the ramp-up happens, a less experienced workforce faces a steep learning curve to bridge the talent gap.
The age and capability of older equipment is also becoming problematic for suppliers. Older machines are typically less efficient than new equipment and must be operated by higher-skilled workers with years of experience. Companies now see the need for additional investment and capital expenditures to modernise their factories. Along with modernisation, they are reviewing their industrial footprints, consolidating facilities and working on advanced technology planning to improve efficiency and ensure they will have required productive capacity.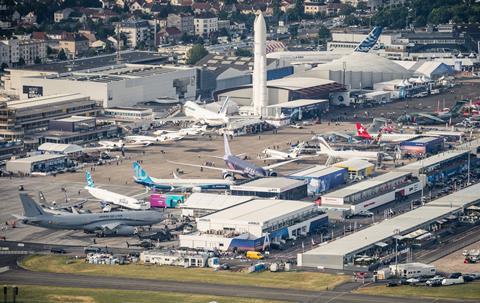 Meanwhile, sub-tier suppliers are facing similar issues, including late arrival of raw materials and staffing shortages – challenges that are hindering productivity throughout the supply chain. Some smaller firms have even shut their doors or are incapable of consistent production, forcing the transfer of work to other suppliers.
Pricing and contract alignment was another discussion point at the Paris show. Inflation in 2020 was around 1% annually. The supply chain then saw steady increases in prices and labour costs, which peaked at 9.1% year on- year in June 2022. Since then, price hikes have slowed but remain elevated, at about 4% year on year as of May. Inflated material, labour and logistics costs are forcing companies to reprice contracts and implement value-based pricing on existing and future contracts.
Suppliers I spoke with at Paris were also concerned about their ability to maintain positive working capital. Cash-conversion cycles are getting extended amid increasing material lead times and production cycles, and extended back-end customer payment terms. Coupling longer cash-conversion cycles with higher interest rates and debt refinancing could leave some companies facing cash shortages. Having sufficient working capital to satisfy short-term debt and upcoming operational expenses during the industry ramp up will be key.
The bottom line: the Paris show proved demand for aircraft remains strong. But the supply chain will need to be resilient and transformational to meet these future aircraft demand requirements.
Alex Krutz is managing director at Patriot Industrial Partners, an aerospace and defence advisory firm that focuses on value creation, operational excellence and supply chain optimisation. Follow him on LinkedIn.