Michel Merluzeau is a senior analyst at US aerospace advisory firm AIR, where he covers commercial and defence markets.
Airlines and airframers will recover from the shock of the 2020-2021 pandemic, but with varying degrees of damage to their core businesses. This episode has been the equivalent of flying across a line of tropical storms; not all aircraft OEMs have followed the same trajectory, and one in particular – Boeing – has been experiencing turbulence for some time.
As we look towards the coming decade, the market needs, first and foremost, a return to stable aircraft production rates and steady growth. That stability will be key to enabling the industry to innovate and transform; further disruption, however, could hinder the sector's ability to develop technologies needed for the next generation of commercial aircraft in the 2030s.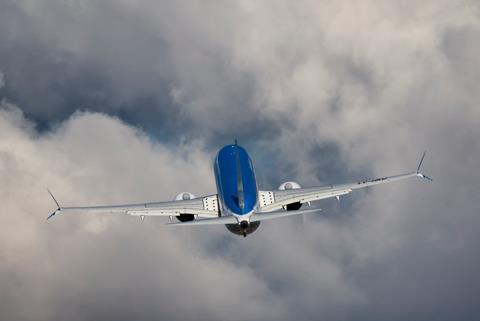 The Airbus-Boeing duopoly is alive but certainly not well. Boeing has been set back by 787 development troubles and the 737 Max tragedies and subsequent grounding. Those struggles have profoundly affected Boeing – its finances (debt), organisation (leadership and personnel churn), supplier management and, crucially, product development. Boeing is emerging from the pandemic wounded but standing, largely thanks to contributions from its defence and space business.
As the crisis subsides, it perhaps is best not to fixate excessively on current difficulties facing individual programmes which have generally strong outlooks over the long term. Boeing's diversified approach also helps maintain a steady ship.
However, the need for stability post-pandemic must be coupled with transformative efforts, including adopting a greater engineering-driven approach to aircraft development and a more nuanced attitude to meeting financial targets.
In the near term, Boeing depends on the recovery of the 737 Max and 787. With a narrowbody market still going strong, the outlook for the 737 Max is upbeat – assuming issues are resolved promptly. But Boeing's ability to restore the programme in the coming years will also define its product development strategy for the 2030s. The 787's recovery, which will probably take longer, owing to the pandemic's devastating effect on international air travel, will also enable Boeing's strategy in the next decade: a new 787 derivative could potentially energise the programme and support new sales.
DIRECT RESPONSE?
Boeing will seek stability, and necessarily so. This does not, however, preclude it from planning its next aircraft. But it faces two key questions: where should it invest first? And how will it counter Airbus? While addressing Toulouse's stranglehold on the medium-lower end of the middle-market with a direct response to the A321neo might seem logical, the size of the available market is shrinking rapidly and the pace of production and engine development suggest service entry would come in 2028 at the earliest.
But Boeing might be wiser to avoid the trap of developing a similar jet that simply bests the A321neo. A better strategy might be an aircraft with more capability than the Airbus narrowbody, one that targets the upper end of the middle-market (around 240 or more seats). In that segment, Boeing could develop the transformational technologies required from both the production and customer standpoints.
Airbus has different issues to address. Toulouse is blessed, on sheer merits, with a more market-relevant portfolio than Boeing. With the A220, A321neo and A350 all delivering – both operationally and financially – the questions for Guillaume Faury's team are strategic in nature, rather than driven by near-term troubles. How will Airbus maintain market leadership? What is the acceptable degree of risk associated with development of enabling elements that the airframer needs for a transition in the 2030s?
The strategy perhaps involves new A220 and A350 derivatives. Airbus could also address persistent shortcomings in the area of cargo conversions, where it trails Boeing significantly and continues to lack the conversion partnerships of its rival. Let's face it, hydrogen can wait. It's not a 2035 solution, but rather a means to find ways to subsidise research and development.
For other OEMs, Embraer and ATR in particular, the post-pandemic decade will be one of transformational opportunities. The turboprop market will be the technology incubator for a multitude of innovations that will further enhance commercial aviation's ability to reduce greenhouse gas emissions and maintain relevance and essential services.
Both companies also face organisational challenges that may lead to partnering or consolidating with key players in the field, potentially including Korea Aerospace Industries, Raytheon Technologies and Saab.
In China, Comac will go through a decade of learning. The only reasonable way to judge Shanghai will be in the realm of execution. Assigning Western-centric metrics or expectations to the company's performance in the 2020s would reflect poor understanding of what China seeks to achieve.