Low-cost carrier AirAsia has vehemently denied any allegations of wrongdoing after Airbus was heavily fined under a deferred prosecution arrangement over multiple charges relating to alleged failure to stop bribery.
Malaysia's Anti-Corruption Commission says it is "already investigating the matter" and is "in touch" with UK authorities. The charges against Airbus include accusations that it failed to prevent bribery intended to reward AirAsia executives in respect of orders for 180 aircraft.
The indictment presented by the UK's Serious Fraud Office alleges that Airbus paid $50 million in sponsorship for a sports team, despite there being no legal relationship between the team and AirAsia, and offered to pay another $55 million – a transfer which was never made, because heightened scrutiny led to a payment freeze.
But AirAsia says it "vigorously rejects" any suggestion of wrongdoing, insisting that each aircraft purchase was made not by any single decision but took into account technical, economic and performance considerations, and ultimately emerged from a process of "careful evaluation, deliberation and the collective decision of the board members".
"Superiority and reliability of the aircraft and increasingly attractive pricing being offered to maintain our competitive edge in the airline business were key considerations," it adds.
"AirAsia never made purchase decisions that were premised on an Airbus sponsorship."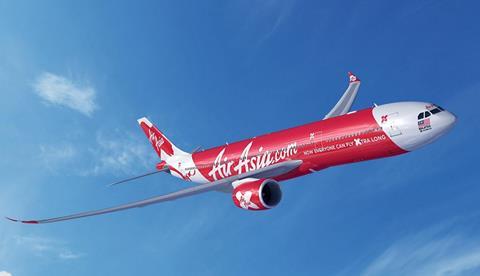 The airline says its negotiations over the aircraft purchase were undertaken directly with Airbus on an "arm's length basis" without involvement of any third parties or intermediaries.
"AirAsia executives negotiated rigorously in the interests of the company and had at all times acted in good faith," it states, adding that it cannot be associated with any alleged lapses of compliance within Airbus.
The airline stresses that it will "fully co-operate" with the Malaysian Anti-Corruption Commission and other authorities when required.
It states that it was not involved in the UK Serious Fraud Office probe and claims it was not given any opportunity to provide information or clarification to the organisation.
"AirAsia is deeply concerned that these allegations will have an adverse and negative impact on the AirAsia brand, reputation and goodwill," it adds.
Charges against Airbus laid out during the UK deferred prosecution arrangement also covered simliar allegations of bribery towards other carriers.