Mainline jet deliveries will be heading down significantly this year as the impact of the coronavirus takes its toll from both a demand and supply-chain perspective, warns BOC Aviation (BOCA) chief executive Robert Martin.
Speaking during the Leasing Leaders on the Aviation Crisis webinar, organised on 7 May by FlightGlobal in association with IBA Group, Martin predicted that deliveries in 2020 would be "at lower end of the 600-1,000" range. This would mean that Airbus and Boeing's total deliveries would fall to their lowest levels since the 2002-2005 era when the two manufacturers were shipping 600-700 aircraft annually. Last year the two companies delivered 1,243 aircraft between them.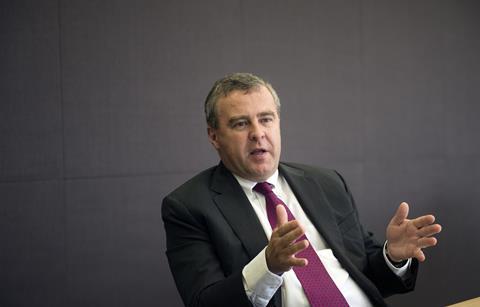 Between them, Airbus and Boeing delivered 172 aircraft in the first quarter of 2020, with March being the first month when the impact of the coronavirus began to be fully felt. One imponderable parameter is when will the Boeing 737 Max return to service, and how many will be delivered this year.
Explaining the rationale for his forecast, Martin says that delivery levels this year will not be determined entirely by "the demand side".
"There are also issues in the supply chain…which will also impact the number of aircraft that can be delivered this year," says Martin. "All the way down the supply chain, companies are having to adjust to the new reality. Airbus has come down by roughly a third and Covid-19 has unfortunately meant that a number of the factories have had to close down or change the way they work."
Martin believes that the sector into which many 2020 deliveries were headed will also influence the ability of customers to take new aircraft.
"On the demand side, a fair number were due to go to the low-cost carriers - the people who haven't been active in the debt capital markets and equity markets during Covid-19," he says. "So when you add those two points together I think we're at the lower end of the 600-1,000 deliveries this year."
Fellow panellist Firoz Tarapore, chief executive of Dubai Aerospace Enterprise, concurred with Martin's outlook assessment.
"The next two months are very critical for everybody in making a determination about the effectiveness of this partial reopening around the world," he says. "If there is a setback or the 'new normal' is some sort of distancing and/or social behaviour mechanism then that will have a fairly large and negative implication for the rest of the year. But if the next two months go well, there is a potential acceleration that we can see."
Tarapore adds that with so many uncertainties around the virus and "everything that Boeing is going through…it's hard to see [2020 deliveries] getting up to be a very robust number."
The Leasing Leaders on Aviation Crisis will be available to listen on demand at flightglobal.com/webinars