Aircraft lessor Avolon says the delivery delays blighting the Airbus A321neo are not expected to ease until 2022. This is later than Airbus had been publically stating late last year.
John Higgins, Avolon's president and chief commercial officer, told Cirium that Airbus's remediation programme for the A321 – the aircraft type facing the most severe problems – foresees delays remaining throughout 2021 and as far as spring 2022.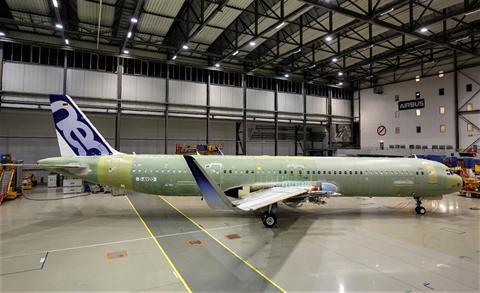 "That's very frustrating for us and for our customers. It has an impact," he says. "There are mechanisms in our purchase agreement where we are entitled to compensation for delayed delivery and we are not shy about pursuing that."
Airbus has been suffering ongoing production problems with the A321neo as it works through the complexity of producing three versions simultaneously – the A321ceo, A321neo and A321 ACF/LR.
Speaking at the Dubai air show in November 2019, Airbus chief executive Guillaume Faury talked of the dual problems of "a ramp-up in numbers and ramp-up in complexity". But he stated his confidence that the issues had been stabilised and projected that the issues would be resolved during 2021.
"Our priority is to prepare the production system for sustainable long-term growth with more A321s. That's one of the areas of challenge we have to manage," he said.
"We are stabilising our delays in spite of the ramp-up, and then from 2021 we want to be back on track. Between stabilising and resolving, it takes more time."
This article is based on quotes from a wider Cirium interview with Avolon president John Higgins with additional reporting by Max Kingsley-Jones