The US Federal Aviation Administration (FAA) is confident that it can avoid a splintering of the design-change approval to the Boeing 737 Max by overseas regulators, but concedes the return to service is likely to be staggered globally.
"We need to draw a distinction between design approval and the operational process associated with un-grounding beyond that," FAA administrator Steve Dickson told the Aviation Club of the UK today.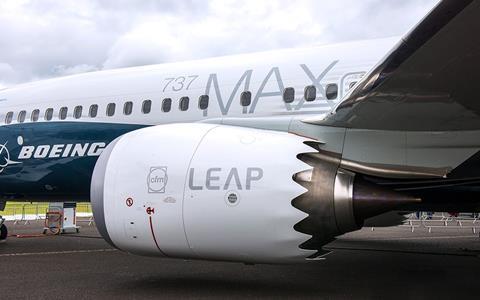 "On the technical alignment with respect of the design change, I'm seeing pretty close alignment [with foreign regulators]. Probably as close as we've seen throughout this process right now," he said.
However, Dickson warns that overseas authorities will not necessarily permit local operators to reintroduce their 737 Max fleets simultaneously with that FAA approval of the design changes.
"We need to recognise that any regulator around the world is going to understand their aviation system better than anyone else. So if they have to take additional actions in order to actually introduce the airplane into service, then we will certainly set that foundation.
"But they may want to go above and beyond, and that's okay and frankly that happens in any certification programme…because operational implications in terms of training and the competency of operators is something that that state regulator will have to look at."