Air Antilles believes no injuries have resulted from a collision between a Viking Air DHC-6-400 Twin Otter and a parked helicopter as the turboprop landed at Saint Barthelemy.
Video images from an online live web camera captured the helicopter landing at the airport around 11:13 on 24 August. Its occupants appear to leave the helicopter about 4min later.
The Twin Otter (F-OMYS) apparently approached in the direction of runway 28 and appears in the video footage at 11:42, travelling over the grass to the left of the runway.
Its left wing strikes the helicopter's main rotor blades and the impact pushes the helicopter onto its left side before the Twin Otter comes to a halt, with both aircraft substantially damaged.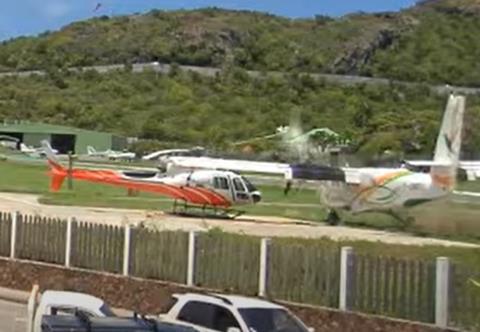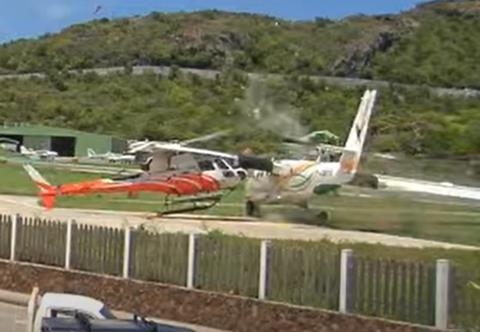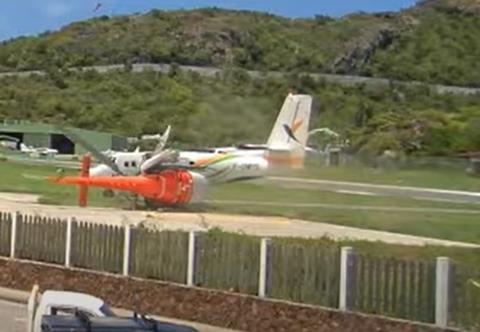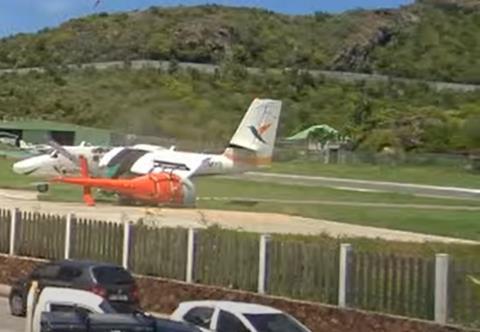 Air Antilles says the turboprop had been arriving as flight 3S722 from Pointe-a-Pitre in Guadeloupe.
"Our landing aircraft hit a helicopter which was parked [on the apron]," says the carrier. It says that no injuries have been reported.
Guadeloupe-based Air Antilles took delivery of the aircraft new in 2019.