Friction has emerged between airlines and the European safety regulator after the authority stepped up its response to last month's Ryanair diversion incident over Belarus.
The European Union Aviation Safety Agency has informed national regulators through a safety directive that they "should ensure" that aircraft operators under their jurisdiction will not conduct operations within the Minsk flight information region.
Regulators should take all necessary measures, including those relating to flightplanning and NOTAM publication, to implement such restrictions promptly, says EASA, and shall adopt them within two days of the 2 June directive.
EASA says the action is the result of its "reservations" as to whether Belarusian airspace can be considered safe for civil flights, following the diversion of the Ryanair Boeing 737-800 on 23 May – the circumstances of which are still under investigation.
"There is no full confidence in the ability of the current Belarusian authorities to manage the Belarusian airspace in accordance with international agreements," says the regulator, which adds that it will review the directive's recommendations at least monthly or as developments dictate.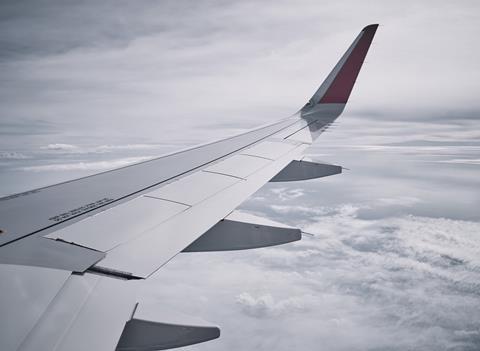 But IATA has condemned EASA's pressure on carriers to avoid Belarusian airspace, accusing it of overstepping its role and politicising air safety.
EASA had previously advised airlines to take the risks of crossing the airspace, given the Ryanair incident, but the shift towards prohibition through the safety directive breaches the "critical separation" between politics and safety, argues IATA.
"Aviation safety must never be politicised," says IATA director general Willie Walsh. "This is a retrograde and disappointing development.
"EASA should rescind its prohibition and allow airlines to manage safety, as they do each and every day, with their normal operational risk assessments."
IATA says it supported EASA's risk-assessment advisory as a "proportionate" response to the Ryanair incident, and it also backs airlines which have opted to continue using Belarusian airspace.
"Politics should never interfere with the safe operation of aircraft and politicians should never use aviation safety as a cover to pursue political or diplomatic agendas," says Walsh. "Two wrongs do not make a right."
EASA insists the objective of its measures is to "reduce the potential risk" to aircraft occupants that could arise as a result of operating within the Minsk FIR.
"Regrettably the safety directive, introduced for the safety of passengers and crews, brings additional cost and work for the airlines, many of which are represented by IATA," it states.
"Safety remains a key driver of the activities and the mission of EASA in providing safe air travel for European Union citizens in Europe and worldwide."