Russian investigators probing the fatal Antonov An-12 crash during a go-around at Irkutsk have disclosed that the cargo aircraft was deviating from the glideslope during its initial descent to runway 30.
The aircraft, operated by Belarusian carrier Grodno, had been attempting a night-time ILS approach in poor weather on 3 November, following a flight from Keperveyem via a refuelling stop in Yakutsk.
Winds favoured a runway 30 approach but were gusting to 19kt. There was snow and overcast cloud at a height of 210m, the runway visual range was 1,700m, and the precipitation had resulted in a large proportion of the runway being covered with a 2mm dry snow layer.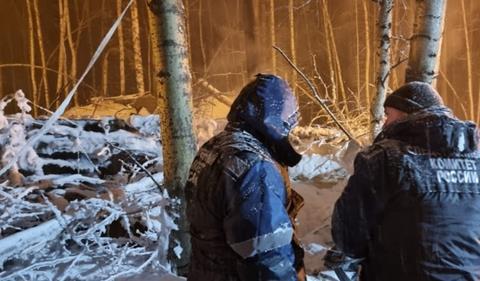 Although the An-12 was carrying out an ILS approach, federal air transport regulator Rosaviatsia states that the crew "constantly monitored" the position using a mix of GPS and altimetry instruments, including the radio-altimeter.
The aircraft followed a "variable profile", the regulator states in an 11 November bulletin, and at a height of 30m the crew opted to execute a go-around.
But while the crew started applying higher thrust, there was no recorded evidence of their transitioning the aircraft to a climb. Nor is there a recording of alerts from the ground-proximity warning system.
The aircraft collided with trees and then struck the ground in a woodland.
While seven people were originally listed on board, Rosaviatsia states that the aircraft was carrying nine – comprising five crew members and four passengers. None of them survived the crash.
The captain had accumulated 14,625h in total, including 11,182h on An-12s – of which over 7,400h were in command. He had authorisation to carry out flights to a meteorological minimum of 60m decision height and 800m visual range.
Rosaviatsia says the first officer had total time of 5,168h.
While the accident is still under investigation, the regulator has recommended additional training for crews on controlling aircraft's position relative to the glidepath and the criteria for taking the decision to carry out a go-around – as well as the use of barometric and radio-altimeters at different points in the approach.