Russian investigators have disclosed that an Antonov An-26 crew was cleared to carry out a turn at a height below the minimum safe altitude in the area before it crashed into a forested mountain ridge outside of Khabarovsk.
The LPS An-26 had been conducting a flight check of radio systems installed at Khabarovsk Novy airport on 22 September.
Federal air transport regulator Rosaviatsia states that the check patterns involved flying along runways 05 and 23 and proceeding at an altitude of 600m, with a left turn at a distance of at least 10km.
The aircraft carried out an initial sortie at 09:30 and eventually landed at Khabarovsk at 13:46. It was refuelled and, in order to continue the radio work, departed at 14:59 with the intention of landing at 19:10.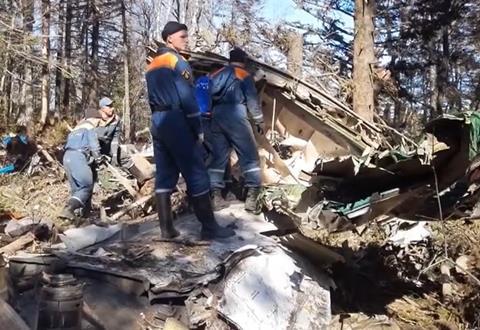 But Rosaviatsia says the aircraft's last confirmed radar contact was at 18:11. Its crew requested a right turn, instead of a left turn, reporting a flight altitude of 600m.
The local controller, responsible for low-altitude and nearby traffic, cleared the crew to make the right turn.
According to Rosaviatsia, the minimum safe altitude along the route was 1,600m. Radar contact was lost at 18:12 when the aircraft was still at 600m, at a distance of 38.7km and a bearing of 215°.
"[Its crew] did not answer repeated calls on all available frequencies," the regulator states.
Weather conditions at the time notably included cumulus raincloud with a base of 1,040m, and winds from the north-east at 23-33kt.
The aircraft (RA-26673), which was manufactured in 1979, had an airworthiness certificate valid until September 2022.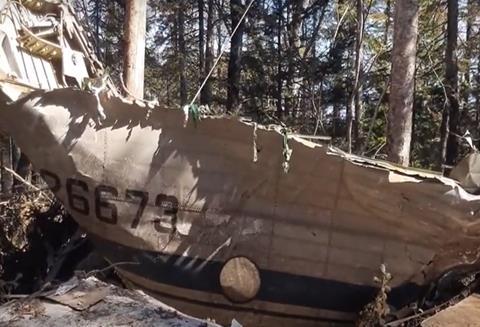 Six crew members were on board the aircraft. The captain had total time of nearly 12,000h while the first officer had just 511h. The crew also included two navigators, a flight engineer and a senior on-board operator.
None of the six occupants survived the accident.
Rosaviatsia has issued preliminary recommendations centred on preventing controlled-flight-into-terrain accidents, including heightening crews' awareness of minimum flight altitudes in aeronautical information, and stressing the strict adherence to procedures after a terrain-awareness or ground-proximity warning system alert.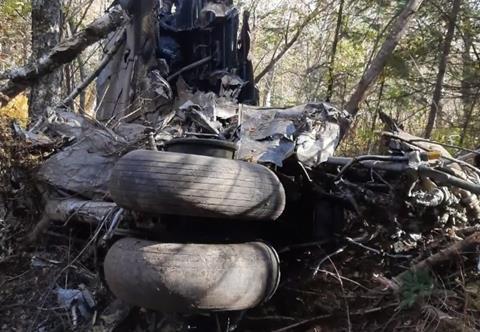 Russia's ministry of emergency situation says the consolidated group of rescuers which had attended the crash site, on the Khrebtovaya peak in the Bolshekhekhtsirsky nature reserve, has completed its work.
"Rescuers assisted the operational investigation team, disassembled the aircraft structures, and sawed trees to provide access to the necessary parts and items for further investigative work," it states.
Russia's federal Investigative Committee and the Interstate Aviation Committee have retrieved the cockpit-voice and flight-data recorders from the wreckage, as well as technical documentation.