One of Asiana Airlines' Airbus A321s has apparently been involved in an in-flight incident during which a passenger exit door was opened just prior to touchdown at Daegu.
Video images circulating on social media show passengers seated next to the open exit being subjected to strong airstreams.
Korean media reports indicate that a passenger opened the L3 exit, just behind the left-hand wing.
Pressurisation at altitude would normally prevent such an event. The open door and the absence of oxygen masks in the video images suggests the aircraft was flying at relatively low height.
Korean paper Chosun Ilbo reports the incident occurred at about 800ft, and shows the aircraft (HL8256) having arrived at Daegu with the exit open and the evacuation slide partially visible.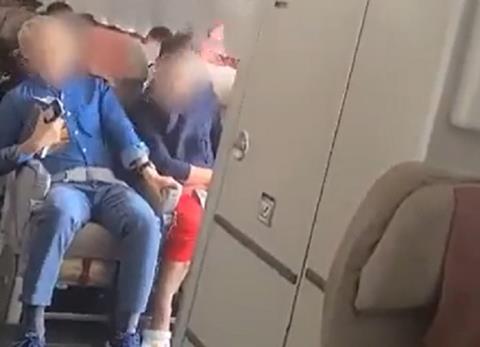 Twelve passengers, it says, experienced problems including breathing difficulties as a result of the event involving flight OZ8124 from Jeju.
It adds that the Daegu emergency services established a temporary medical centre at the airport to assist passengers after disembarkation.
Chosun Ilbo cites law enforcement as stating that a male passenger, seated in the emergency exit row, opened the door, adding that he was not intoxicated. The passenger is under investigation for a possible aviation security violation.