Russian investigators are probing a fatal accident involving a Let L-410 turboprop which crashed in the Kemerovo region during a sports flight.
At least four of the 19 occupants did not survive the 19 June accident, with another four suffering serious injuries.
Kemerovo's regional government states that the aircraft suffered a "hard landing" at around 14:25 local time.
"The reasons for the occurrence are being established," it adds. "An investigative group is working at the scene."
It says the aircraft was conducting a "training flight" at Tanai. The airfield at Tanai is located in Kemerovo, about 200km east of Novosibirsk.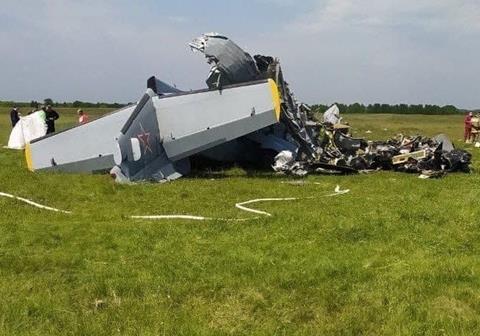 Kemerovo's government says that, despite reports, there is no confirmation that the number of fatalities has risen to nine.
The aircraft came down in an open field and was completely destroyed. Its airframe has yet to be formally identified.
It reportedly was part of the paramilitary sports association DOSAAF and transporting parachutists at the time of the accident.
Circumstances of the crash remain undetermined.
Meteorological information from the nearby Kemerovo airport indicates good visibility, albeit with thunderstorm and cumulonimbus activity in the vicinity.
Russia's federal Investigative Committee has opened a routine criminal case to probe any possibility of violation of air transport safety regulations.