Contrary to expectations, the average weight of passengers has not changed significantly since a previous study conducted nearly 15 years ago.
Lufthansa Consulting reached the finding after conducting an extensive survey at six airports on behalf of the European Union Aviation Safety Agency.
Standard passenger weights are used for aircraft balance calculations and concerns over increasing obesity within the population led EASA to initiate a review of passenger data to determine whether the figures need to be updated.
The 2022 study says the "similar results" to those observed in a previous 2008 analysis "would in principle be a contradiction to what is expected", given the World Health Organization's indications that populations are shifting towards being more overweight.
"On the other hand, considering that aviation has been expanding consistently over the last few decades – especially with the entry of low-cost airlines – it is expected that air travel will, in a short period of time, serve a larger and more diverse spectrum of people," it states.
"This includes different economical levels."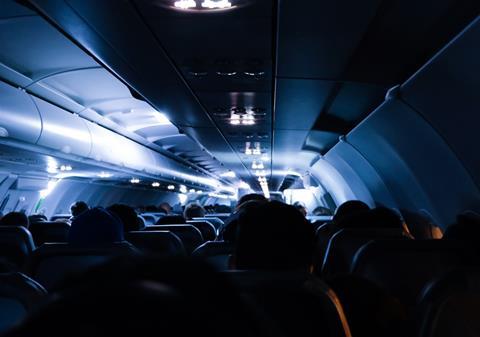 Lufthansa Consulting also highlights that the latest study, carried out during the winter season in February-March and the summer season in June-July, may have been affected by the pandemic.
It says economic uncertainties and ticket costs might have "significantly" deterred the "most economically-vulnerable population" from flying.
"In general, this population may be the ones with less concern about dietary habits," the study states.
Lufthansa Consulting surveyed 4,164 volunteering passengers, with their hand baggage, and collected nearly 2 million data sets of checked luggage at Athens, Brussels, Copenhagen, Milan Malpensa, Munich and Sofia.
The analysis found male passengers had a mean weight of 82.2kg, and female passengers had a mean weight of 67.5kg.
Combined with average carry-on luggage data, the average male and female weights were 90kg and 75kg respectively.
Carry-on luggage has increased by 1.5kg since the previous study but checked luggage has declined by 0.8kg. The analysis also found males took 0.2kg more carry-on than females, and passengers flying on full-service carriers took 0.8kg more than those travelling on low-cost carriers.
EASA says the analysis suggests an average adult passenger weight, plus carry-on luggage, is 84kg – in line with the current regulation.
As a result the safety authority "will not consider" an update to the standard figures at this stage. But given the potential influence of the pandemic, the shift to remote working, and the conflict in Ukraine, EASA will look at repeating the survey in five years' time.