Russian investigators have opened a probe into an accident which destroyed a Belarusian-registered Antonov An-12BK in the vicinity of Irkutsk.
The aircraft was operated by the carrier Aircompany Grodno – located in the city of Grodno, in western Belarus – and was conducting a freight service from Keperveyem to Yakutsk and onwards to Irkutsk on 3 November.
Russia's Interstate Aviation Committee identifies the airframe as EW-518TI. The aircraft was originally delivered to the Soviet air force in 1968.
The committee says seven occupants were on board the four-engined transport, and indicates that there have been fatalities.
"[We have] formed a commission to investigate the accident," it adds.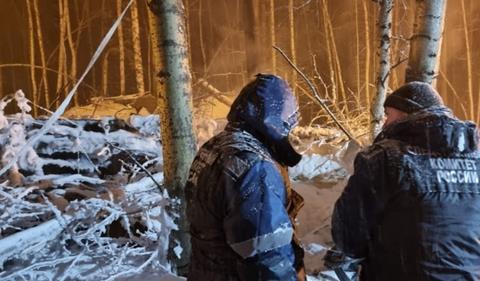 Russia's federal Investigative Committee has also opened a routine criminal probe into the crash.
It states that the aircraft came down near the village of Pivovarikha – about 4km east of Irkutsk airport – as it executed a go-around.
The Investigative Committee believes there were six crew members on board, but adds that the number has yet to be clarified.
Federal air transport regulator Rosaviatsia says the aircraft was carrying food and consumer goods to the Chukotka district.
"During the landing approach the crew of the Belarusian airline conveyed the need to go around," it states. "After that, communication with the aircraft was lost."
According to the Russian emergency situations ministry radar contact with the aircraft was lost at about 14:45 Moscow time – which is 19:45 Irkutsk local time.
Meteorological data for Irkutsk airport around this time indicates poor weather, including low overcast cloud at 700m, heavy snow and rain showers, and reduced visibility.