Canadian investigators have disclosed that an Airbus A330-300 suffered damage to both engines during a bird-strike on take-off from Athens.
The twinjet, operated by Air Transat, had been conducting the TS697 service to Montreal on 8 October.
Transportation Safety Board of Canada states that the aircraft was passing 100kt on the take-off roll from runway 03R when it hit a flock of birds.
The A330 became airborne but the crew noticed "excessive vibration" from the right-hand Rolls-Royce Trent 700 engine, it says.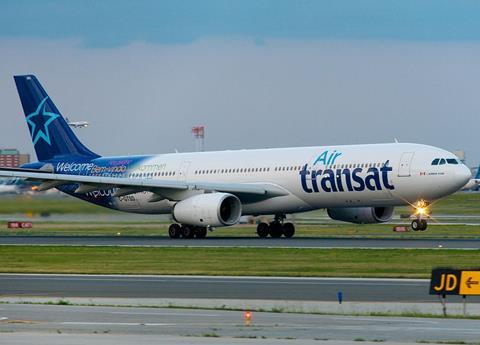 After levelling at around 7,000ft the crew opted to return to Athens where it landed without further incident.
"After inspection, maintenance [personnel] found damage to both engines due to birds passing through [the] engines' core," says the safety board.
None of the 291 occupants was injured, it adds.
It identifies the aircraft involved as C-GTSD, an airframe originally delivered to Cathay Dragon in 2001 and subsequently operated by carriers including Turkish Airlines before joining the Air Transat fleet.