Investigators have determined that failure to follow maintenance procedures resulted in a British Airways Airbus A319 experiencing in-flight control problems arising from a loose spoiler.
While taxiing at London Gatwick on 2 April last year, the aircraft had returned to stand to resolve a flight-control status message, and two engineers discovered a faulty spoiler actuator.
They commenced a maintenance procedure to deactivate the spoiler, which involved using a special tool – a spoiler maintenance key – to place the spoiler into the 'maintenance' position.
The UK Air Accidents Investigation Branch says the work was carried out in cold and wet weather, and the engineers had difficulty using the handheld tablet with the maintenance information.
Although an operational test was carried out, a check to see if the spoiler could be manually raised was not.
Despite having a 'remove before flight' tag, the key remained installed after the A319 was dispatched for its flight to Palma de Mallorca.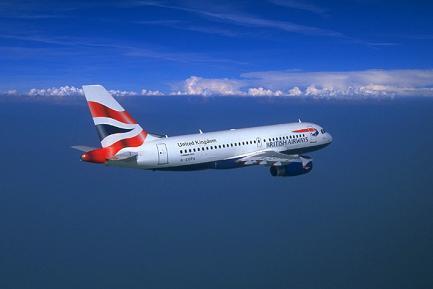 In this configuration the spoiler was able to float upwards from stowed position which caused the crew to experience flight-control problems en route.
While in cruise the aircraft was flying 2° left-wing down, with right rudder trim, and vibrating. The crew consulted with the carrier's maintenance control and a cabin crew member was asked to check the wing visually.
When full flap was selected during the approach, the aircraft rolled "noticeably" to the left, says the inquiry, undergoing light buffeting and deviating from flight-director command bars. Disengaging the autopilot on approach introduced a further roll to the left, which was controlled by the pilot.
"The aircraft was out of trim and required continual sidestick input, sometimes to nearly full extent, to maintain the approach profile," says the inquiry, but the crew landed without incident. The spoiler was subsequently de-activated correctly.
Safety investigations by the carrier, conducted immediately after the incident, found that the engineers at Gatwick had not correctly followed the aircraft maintenance manual procedure, adding that they had been distracted while trying to carry out an unfamiliar task in bad weather.
The airline's probe recommended several measure to prevent a recurrence, including easing access to – and presentation of – maintenance data.
"We worked closely with the AAIB who were happy with our internal investigation and resulting actions that we have already undertaken," says British Airways, which stresses that its pilots handled the problem and safely landed with no injuries to passengers or damage to the aircraft.