Australian investigators have urged operators of piston-engined aircraft to carry out inspection and repair of exhaust systems, after finding that the pilot of a crashed De Havilland Canada DHC-2 floatplane had elevated levels of carbon monoxide in his blood.
The Sydney Seaplanes aircraft, with six occupants, had departed Cottage Point, initially heading north-east along Cowan Creek, but entered an inlet known as Jerusalem Bay, at altitude lower than surrounding terrain, where it commenced a steep right turn and dived into the water.
None of those on board survived the 31 December 2017 accident.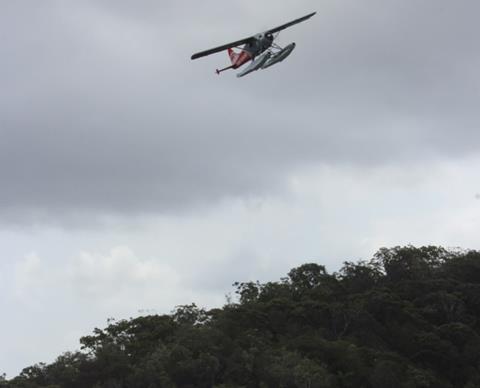 Medical specialists sought toxicology tests on blood samples, says the Australian Transport Safety Bureau, while the draft investigation report was being reviewed.
The results of the tests came back in March, indicating that the pilot and two passengers had elevated carbon monoxide levels.
After scrutinising the validity of the findings, the bureau states that the levels of carbon monoxide were "likely to have adversely affected the pilot's ability to control the aircraft".
All three victims were probably exposed within the aircraft cabin, it says, and a further examination of the aircraft has determined that a crack in the engine exhaust collector ring could have leaked exhaust into the engine bay.
This exhaust would not have been contined in the engine bay because three of the eight bolts used to secure magneto access panels beneath the instrument panel were missing.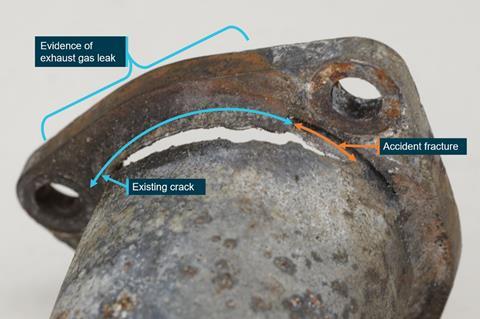 "Any breach in the firewall can allow gases to enter the cabin from the engine bay," the inquiry points out.
The aircraft (VH-NOO) had undergone a scheduled engine change in early November, about eight weeks before the crash, the engine having being taken from Sydney Seaplanes' other DHC-2.
This engine had been disassembled and inspected, with no defects found, before being reassembled and fitted to VH-NOO.
Investigators state that the aircraft's logbook indicates it was being serviced in accordance with the operator's approved maintenance system, with daily inspections, engine checks every 50h, and airframe checks every 100h or six months.
While the inquiry has yet to reach final conclusions, it is reminding aircraft maintenance organisations of the need to carry out regular and thorough inspection of exhaust systems and firewalls given the risk of potential carbon monoxide exposure.
It is also urging pilots and owners of piston-engined aircraft to carry or fit carbon monoxide detectors with alarms to warn of the presence of the lethal gas.