Canadian investigators have disclosed that a Boeing 767-300ER freighter took evasive action to avoid a glider during its approach to Hamilton.
The incident occurred on 12 August, says a bulletin from the Transportation Safety Board of Canada.
It states that the Cargojet aircraft had been operating from Vancouver and was conducting an ILS approach to Hamilton's runway 12.
The glider had been "directly in front" of the 767, the bulletin adds, but it was not fitted with a transponder and did not show up on the freighter's collision-avoidance system.
According to the safety board the 767 took evasive action to the right to avoid the glider, which had been operating under visual flight rules.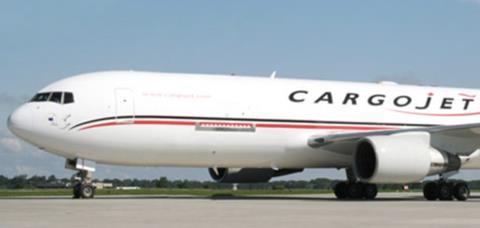 The glider turned to the north-west and the twinjet freighter passed it on its left side.
This encounter was "close enough [for the 767 crew] to see the glider pilot", says the safety board. It gives the location as 10nm from the airport.
But the freighter was shortly able to return to its approach profile and continue its landing on runway 12 without further incident.
Transportation Safety Board identifies the airframe involved as C-FCAE, which was originally delivered to Canadian Airlines International in 1988 before being transferred to Air Canada in 2000.