Powerplant manufacturer CFM International has identified 126 engines, including a number in its overhaul facilities, which contain parts sourced from AOG Technics – the company embroiled in controversy over allegations of distributing unapproved parts.
CFM and its partner GE Aerospace have identified 92 falsified European Union Aviation Safety Agency forms – and one Civil Aviation Administration of China form – covering 61 part numbers on CFM56 engines.
The CFM56 is fitted to early Airbus A320-family and Boeing 737 models.
Two other falsified documents are US FAA forms relating to parts on CF6 engines, used on widebody types.
CFM's latest figures follow the submission of information by AOG Technics after a UK court-imposed deadline that followed a 20 September hearing on the case.
The engine manufacturer suggests that the total number of engines and parts affected could change as it examines the new AOG information.
It says it is trying to determine the "full extent" of AOG's alleged sale of parts with fraudulent paperwork.
CFM has no indication that its components for its Leap engine family – fitted to the A320neo, 737 Max and China's Comac C919 – are implicated.
It adds that it is not aware of any operational issues arising from the suspect parts, which primarily comprise non-serialised components such as bolts, nuts, washers, dampers and seals. Nor is it aware of any fraudulent documents linked to life-limited parts.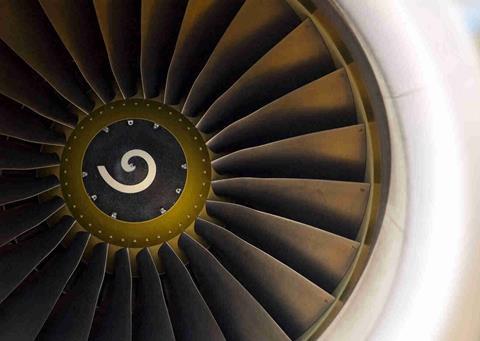 "We are working collaboratively with operators so they can promptly remove the unauthorised parts from their engines in accordance with the recommendations issued by the regulatory agencies," the manufacturer states, adding that it is removing AOG-related parts at no cost.
"We remain united with the aviation community in working to keep unapproved parts out of the global supply chain."
Sixteen of the 126 engines identified with AOG-sourced parts are in CFM-associated shops. CFM has reviewed all its external material suppliers – totalling 587 entities – and turned up four instances where AOG parts entered its own facilities, one of which was through CFM Materials.
The other 110 engines are with other organisations' facilities.
EASA had notified operators and maintenance providers in August over its suspicions that unapproved parts had been distributed by AOG Technics – which is listed as having an office in central London, just 400m from Buckingham Palace.
The regulator had warned that it was receiving occurrence reports indicating "several" CFM56 engine parts had been distributed with falsified authorised-release certificates.
"In each confirmed example, the approved organisation identified on the [certificate] has attested that the form did not originate from within their organisation, and the certificate has been falsified," it stated, adding that AOG Technics had not provided information on the source of the parts or the falsified certificates.
EASA has urged operators, maintenance companies and distributors to inspect records to check for any AOG Technics link – either direct or indirect – and quarantine any parts whose certificate authenticity cannot be verified.
FlightGlobal has sought comment from AOG Technics.