Representatives of the LATAM Airbus A320neo crew involved in the fatal runway collision at Lima Jorge Chavez airport have disclosed that the two pilots were taken into police custody following the accident.
The Sindicato de Pilotos de LAN Peru states that the two were detained while the preliminary investigation into the 18 November collision was continuing.
It states that representatives of the union, and its lawyers, have been supporting the crew at the criminal investigation division, and maintained contact with their families.
According to the union, the crew initially requested the presence of the organisation's legal team but have since opted for LATAM to represent them.
"They know we are at their disposal and we are continuing to support the whole process," it adds, but states that the "legal process" has to advance through "established procedures" before the pilots can return home "where they should be".
The accident occurred during a firefighting exercise when the A320neo, accelerating for take-off, struck an emergency vehicle on the runway, fatally injuring some of its occupants.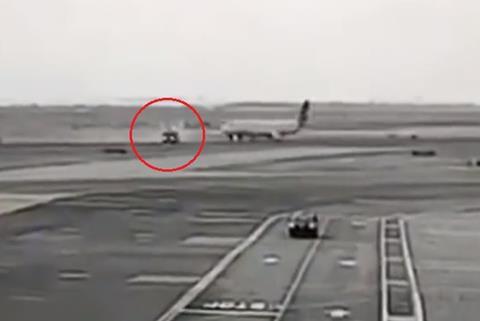 The union has acknowledged the "rapid response" of the rescue service in extinguishing the fire which broke out during the collision, and the successful evacuation of all passengers from the jet.
International pilot federation IFALPA describes the detention of the crew as an "arrest" and says the situation is "unacceptable".
"Holding individuals in custody who are already under intense psychological pressure due to an accident is extremely detrimental to flight safety and can only hinder the investigation," it states.
IFALPA adds that the decision amounts to a "complete disregard" for positive safety culture principles outlined in ICAO accident investigation documentation.
"It may also lead the public to conclude that the accident resulted from the flight crew's intentional acts, rather than technical issues or a string of errors originating from multiple factors," says the federation.
It insists the pilots should be provided with medical care, and that "in no circumstances" should they be questioned over the collision until they have been evaluated, in regard to their mental and physical fitness, as being able to provide accurate information.