Investigators probing the fatal Air India Express Boeing 737-800 overrun at Kozhikode last year have raised the possibility that the captain's decision-making might have been impaired by hypoglycaemia, a reduction in blood-sugar levels.
Twenty-one of the 190 occupants, including both pilots, sustained fatal injuries after the jet landed long in a tailwind – having previously aborted an opposite-direction approach – and careered off the table-top runway.
The Indian aircraft accident investigation bureau says the captain was diabetic and was taking a prescribed drug, metformin, which the inquiry describes as "acceptable" for flying because it carries a "minimal risk" of serious hypoglycaemia.
But circumstantial evidence points to his also taking "multiple" non-prescribed anti-diabetic drugs which, the inquiry says, could probably have caused "subtle cognitive deficits" as a consequence of mild hypoglycaemia, contributing to "errors in complex decision-making" and a susceptibility to errors of perception.
The inquiry says the captain was in possession, in his bag and on his person, of several types of anti-diabetic drug – including glimepiride, pioglitazone, and dapagliflozin – alongside the prescribed metformin.
"These drugs were in blister packs and a few tablets had been consumed from each strip," it states, adding that toxicology analysis revealed the presence of both metformin and pioglitazone in the blood.
While glimepiride was not detected, the inquiry points out that the efficacy of this drug in lowering blood sugar persists even at low concentrations. The Bengaluru aviation medicine testing institute could not check for dapagliflozin, as it was a newer drug.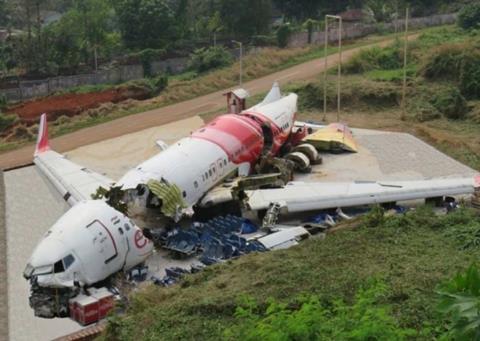 The captain's baggage, retrieved from a hotel, also a partly-consumed bottle of ayurvedic medicine – a traditional but pseudoscientific treatment popular in India and the surrounding region.
Cabin crew told the inquiry that the captain "routinely" consumed only specially-prepared "bland, low-calorie" meals during flights and while staying at the hotel.
Investigators add that, by the time of the approach to Kozhikode following the service from Dubai, the captain had been fasting for around 5h.
"It is an established fact that a diabetic individual, on multiple anti-diabetic drugs, is susceptible to hypoglycaemia," it says.
Although investigators found no evidence from the cockpit-voice recorder of overt incapacitation of the captain – both pilots were conscious and speech was not slurred – the inquiry points out that mild hypoglycaemia might not produce overt symptoms, but could show up in cognitive effects such as mental confusion, light-headedness and sluggish psychomotor response.
"All this can result in decrement of flying performance, which deteriorates further with the complexity of the task at hand," says the investigation. "Researchers have found that complex decision-making skills are specifically disrupted during hypoglycaemia."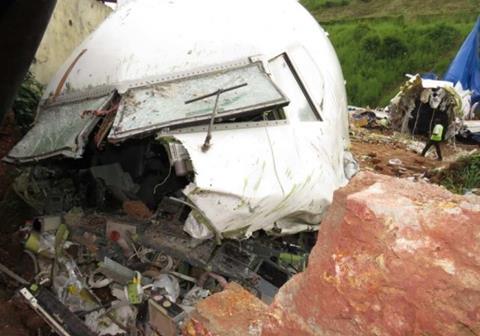 Air India Express did not have any aerospace medicine specialists, says the inquiry, despite a 2011 advisory from the Indian civil aviation regulator that carriers should employ such personnel.
"Not having easy access to an aviation medicine specialist may have led the [captain] to take multiple [non-prescribed] drugs for his diabetes without realising the risks of doing so while operating an aircraft," it states.
Pre-flight breathalyser testing was carried out at random – as a result of pandemic-related restrictions – and while the first officer underwent a test, which was negative, the captain submitted a self-declaration that he had not consumed alcohol in the previous 24h. Neither the captain nor the first officer was found to have alcohol in his system.