South African authorities have lifted the suspension of carrier Comair, satisfied that the airline has addressed safety concerns which forced its grounding for five days.
Comair was grounded after an audit following an audit which commenced on 7 March. The audit had been initiated after a "spate of occurrences", says the South African Civil Aviation Authority.
The regulator states that it sought to confirm compliance with civil aviation regulations, and review safety-management and quality-control systems relating to reporting, analysis and follow-up of occurrences, as well as corrective and preventative action plans.
Evaluation of Comair's evidence for closing the findings turned up by the audit was completed on 16 March, and the authority says it approved "immediate" restoration of the carrier's air operator's certificate.
The regulator credits Comair – which operates British Airways franchise flights as well as the budget brand Kulula – with demonstrating transparency, co-operation and commitment, which "signalled the seriousness in which the operator took this matter".
"It is this collaboration that ensures that civil aviation safety remains a top priority in South Africa," says the authority. "South Africa holds a very high-performance record in terms of the standards of safety and security."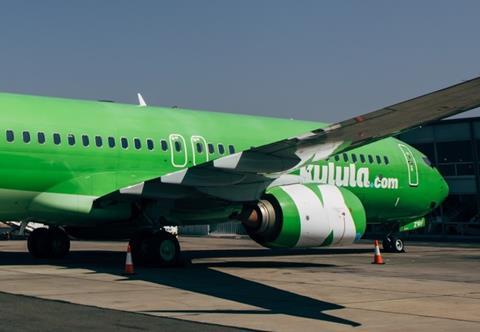 Comair's BA franchise flights and Kulula services will recommence on 17 March.
"We're pleased that the situation is finally resolved, following an immense effort over five days and nights to engage and work with the South African CAA," says chief executive Glenn Orsmond.
"Our focus is now to get our operations back to normal as quickly as possible so we can further assist our customers."
Comair says the CAA's findings centred on the "level of evidential support" of certain management systems, safety department personnel structuring, and documentation flow regarding repair confirmations.
"No safety and security findings were made regarding either flight operations or maintenance," it stresses.
Comair acknowledges the disruption to air transport experienced by passengers, despite its chartering higher-capacity aircraft to assist with demand. South African Airways had been deploying larger types on key routes to ease the pressure.
"With Comair operating 40% of the capacity in the market, there were not enough seats for everyone affected," says Comair.