European regulators are cautioning that flight-management system databases and charts for western Russia might be outdated as a result of the data workload created by an extensive restructuring of the region's airspace.
The restructuring – which takes effect on 3 December – is centred on the Moscow flight information region but affects nine other surrounding FIRs.
Overhaul of the airspace structure will result in major changes to standard departure and arrival procedures, introduction of new transitions, and adjustments to waypoints, navaids or descent profiles.
"This created a substantial increase in the volume of aeronautical data that…providers have to code in their flight-management system navigational databases," says the European Union Aviation Safety Agency in a 27 November bulletin.
It says that data providers have informed the regulator that coding of all the necessary information "cannot be ensured in a timely manner".
Such data is regularly updated according to the Aeronautical Information Regulation and Control cycle, the latest of which is designated AIRAC 2013.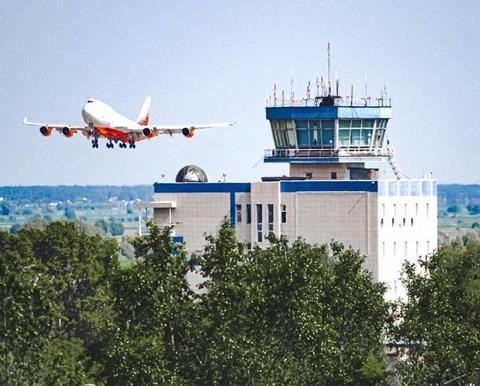 EASA warns of a number of possible scenarios, such as charts being outdated as the flight-management system database is updated, or missing procedures in the database.
Data providers including Jeppesen, Lufthansa Systems and Navblue have issued alerts to customers regarding the potential deficiencies.
Jeppesen has produced a list of over 30 Russian airports, among them Moscow Zhukovsky, for which data is either fully or partially incomplete.
"We strongly urge you to make this information available to appropriate crew members or customers immediately," the company stated in a navigation data alert on 19 November.
Lufthansa Systems has also transmitted a similar warning over the "unprecedented" amount of affected data, listing 22 airports for which it has been "forced to postpone" revisions until the next AIRAC cycle at the end of December.
EASA is recommending that operators inform cockpit crews about the situation, to increase awareness, and notify them of any outdated charts or databases – as well as limitations in accepting approach or departure clearances, particularly for area navigation procedures.
Operators should also evaluate, for each Russian airport affected by the airspace changes, the need for special briefings before flights to western Russia.