Early signs of summer disruption to the European air transport system are already emerging, regulators have warned, and various sectors are being urged to take steps to ensure any operational disarray does not threaten safety.
The warning from the European Union Aviation Safety Agency is laid out in a safety bulletin published days after European transport commissioner Adina Valean highlighted a need for collaboration to avoid another chaotic season.
Travel demand this year is forecast to be substantially higher than that for summer 2022, when the European aviation industry struggled to cope with the post-pandemic rush owing to shortages in qualified personnel, aircraft and spares availability, and airport slots.
"Precursors of possible disruptions have already been evident in April and May 2023 with some time to go until the peak of the summer operational season," the EASA bulletin states.
While it does not immediately foresee a flight safety threat, EASA says such risks could emerge as a result of disruption originating from ineffective management, loss of knowledge due to staff turnover, and lack of time to train new personnel, as well as other aspects.
"EASA is concerned about potential safety risks emerging from, or being amplified by, a potential lack of qualified personnel, particularly in combination with commercial pressure," it states.
"This in turn could lead to increased levels of fatigue among the aviation personnel with potential consequences on safety."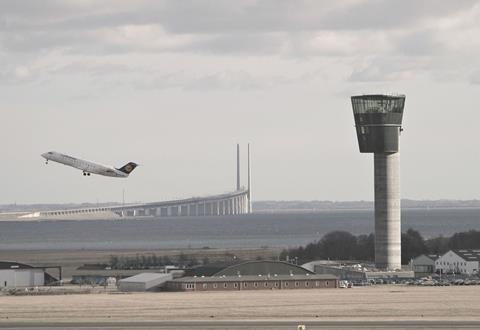 It has set out a series of recommendations to the various air transport sectors aimed at mitigating latent safety hazards associated with "large-scale, enduring disruptions" to flight schedules.
These recommendations include conducting specific risk assessments, reinforcing monitoring, and ensuring operational pressures do not adversely impact the safety culture.
EASA has highlighted particular concerns for individual sectors. Airlines should consider the possibility of disruption during roster planning, to avoid breaching crew flight-time limits, it says, and scheduling must not rely on captain's discretion to extend duty periods.
Schedules should take into account crew availability, as well as adequacy of service provision, and newly-upgraded captains should not be paired with inexperienced first officers. Potentially-challenging crew training activities should be avoided to prevent any disruption from affecting training quality.
EASA has set out similar tailored recommendations and considerations for airport operators, air navigation services, ground-handling, training and maintenance organisations, as well as civil aviation authorities.
Transport commissioner Adina Valean, speaking during a 1 June council meeting in Luxembourg, put the traffic demand for summer 2023 at 15% above last year, with up to 37,000 daily flights operating in a European airspace constrained by the Ukrainian conflict.
"Ensuring a smooth summer for passengers and avoiding a repeat of the chaos we witnessed last summer is a joint responsibility," she says. "We need co-ordinated action now to counter the different risks."
Valean adds that the situation is likely to be exacerbated by industrial action from air traffic controllers – pointing out that there were 34 such strike days in the six weeks from 1 March to 9 April, affecting up o 237,000 flights and over 10 million passengers, and forcing aircraft to burn extra fuel flying inefficient routes.
"It is vital member states promptly notify of strikes and co-operate in order to mitigate impact in other states," she says.
Although the personnel situation with airports and ground-handlers has improved since last year, says Valean, shortages and difficulties in recruitment, as well as long training and security-clearance times, are continuing to suppress airport capacity.
Background checks are important to prioritise, she states, because security is "paramount" and personnel screening quality "must not be jeopardised". But she adds that processing times could be improved with better resources dedicated by national entities.
"Best-practice examples for last summer show things can move better even with scarce resources, as long as co-ordination and co-operation are taken to next level," says Valean.
She says the European Union has sought to reduce complexity by delaying the introduction of the Entry-Exit System – an IT project covering third-country access to the EU – until after the peak season, and working with the World Health Organization on smooth transition of digital Covid-19 certificates.