Europe's air transport safety regulator is underlining the important of human factors consideration in the design of large aircraft and their systems by putting forward a structured methodology to validate assumptions about expected flight crew behaviour.
The methodology is being put forward in a proposed certification memorandum by the European Union Aviation Safety Agency.
It focuses on crew behavioural aspects during functional hazard assessments of aircraft systems, and aims to identify and define elements missing in current guidance material – including cognitive considerations underlying recognition and diagnosis of a failure condition.
Functional hazard assessment is a critical part of certification testing. It ensures that identification of failure conditions is complete, and that classification of the severity of such conditions is correct and substantiated.
"Consequences of failure conditions or functional failure scenario and their severity may be mitigated by relying on flight crew actions," says EASA.
"Whether these mitigations trigger the expected effect directly affects the classification, and subsequently the safety objectives."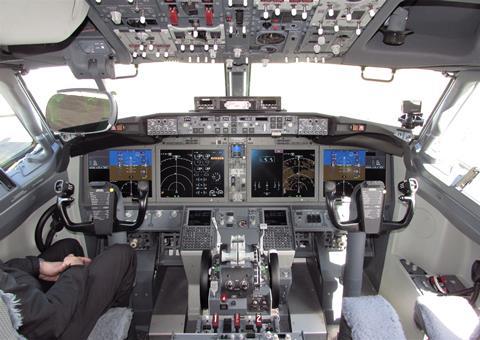 The hazard-assessment process relies on accurately predicting the reaction by pilots to a failure scenario – including recognition, interpretation, and response – and accounting for possible additional hazards introduced by human error as the situation is addressed.
But EASA says recent experience has shown that a "disparity may exist" between the underlying assumptions of crew responses, made during certification, and the actual observed behaviour.
Assumptions regarding pilot response to unexpected system behaviour were scrutinised during the investigation into the Boeing 737 Max design process, in the aftermath of two fatal accidents involving the type.
"Disparities may invalidate the assumptions made in the safety assessment and ultimately the validity of these assessments," says EASA in its proposal. "Most applicants [for certification] do not conduct any systematic and structured activity to demonstrate the validity of assumptions."
The methodology in the proposal sets out a structured analysis framework for examining failure conditions, with emphasis on scenarios which credit crew behaviour when defining severity classification.
EASA says it identifies "minimum expectation" for applying a systematic and structured approach, using a documented process, and generating traceable evidence. The proposal is open for public consultation until 14 April.