European authorities have put forward safety proposals after receiving an application for a large aircraft modification which involves installing two observation windows in the upper aft fuselage.
The windows need to be "optical quality", says the European Union Aviation Safety Agency, which means they will comprise only a single glass pane.
But installing single-pane windows would not meet the certification requirement that window and windshield panels must be capable of withstanding differential-pressure loads – as well as aerodynamic and temperature effects – after a single failure.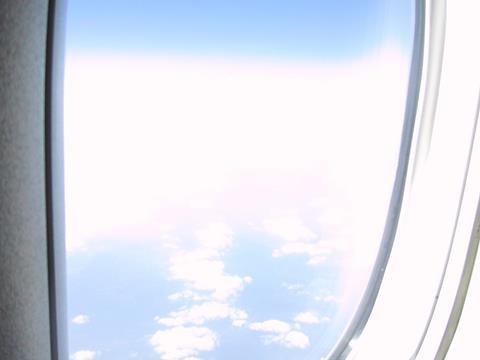 EASA has not identified the airframe or conversion firm involved but states that it is prepared to approve the modification for a limited number of research-only aircraft. Commercial operations will not be permitted.
The authority has drawn up various mitigating measures to achieve safe aircraft operation and limit the risks of a single-pane failure resulting in sudden depressurisation. These include specific limits on the size of the pane.
Usage of the glass windows, it says, shall be restricted to 10% of the modified aircraft's operating limit in flight cycles – a limit to be determined in agreement with the type certificate holder.
"For the remaining flights the windows shall be removed and metallic blind panels shall be installed," states EASA.
Some configurations will require installation of a pressure-tight box underneath one of the windows which can maintain differential-pressure loads if the window fails.
As well as the regular oxygen masks fitted above each seat, adds EASA, the aircraft must carry sufficient readily-accessible oxygen dispensers within the cabin which will be automatically deployed before the cabin altitude reaches 15,000ft.