Safety concerns over passenger transport of lithium batteries has propelled European regulators to explore whether they could reasonably be detected using airport security screening equipment.
Lithium batteries have long been a concern owing to the potential for thermal runaway, and the generation of smoke and fire.
"Given their ubiquitous application in an ever-wider range of electric and electronic products, the amount of lithium metal and ion batteries transported by air is constantly growing," says the European Union Aviation Safety Agency.
It says such batteries – whether contained in equipment or not – are "one of the main causes" of cabin incidents.
Although lithium batteries are permitted in cabin baggage, within limits, there are restrictions on carriage in hold luggage – with prohibitions on power banks, spare batteries, and electronic cigarettes.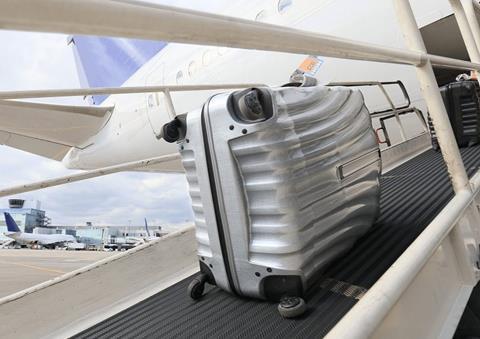 EASA says the routine screening of cabin and hold baggage presents an opportunity to examine whether battery detection is feasible.
"There is a need to investigate possible technical, operational and regulatory solutions to support [detection of lithium batteries] without affecting the performance of screening operations," it adds.
This will form the basis of a new project that EASA has put out to tender, and for which it expects to award a contract in November.
"Using security screening equipment with dedicated algorithms or software enabling or facilitating the detection of lithium batteries should be considered as one of the key elements," says EASA.
The project will look to identify the main limitations and constraints, as well as financial costs, of implementing such solutions – including assessment of the additional training and competencies that will be required of security personnel.
Researchers will look at the criteria and capabilities – including off-the-shelf systems – for detecting lithium batteries with capacity exceeding 100Wh.
EASA says the project, which is set to run for 15 months, will include conducting detection-performance tests at a European airport which handles at least 2 million passengers per year.