Certification requirements for turbofan endurance testing are set to be overhauled by European regulators, to take better account of modern engine design characteristics.
The update is contained in a proposal put forward by the European Union Aviation Safety Agency.
It also intends to improve the level of confidence in the robustness of engine design prior to entry-into-service by requiring a test to demonstrate the powerplant's initial maintenance programme.
"Some turbofan engines have faced unexpected failures shortly after entry-into-service," says EASA in its proposal. "Such issues required urgent corrective actions to control the associated safety risk posed by multiple engine shutdown occurrences.
"The root cause of such failures may have been identified during the engine endurance test if the test conditions and the engine configuration had been more representative."
While EASA does not identify any specific powerplants, engines including the Rolls-Royce Trent 1000 for the Boeing 787 and, more recently, the Pratt & Whitney PW1000G have each suffered premature in-service durability issues.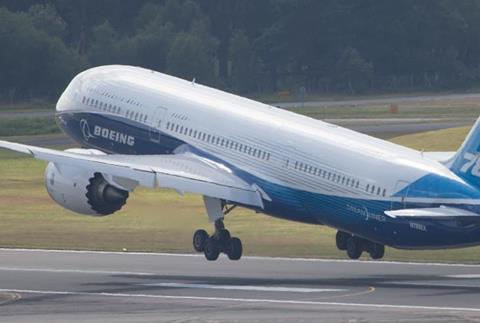 EASA's current certification standard for engine endurance requires an "accelerated severity" test to demonstrate a minimum level of operability and durability within approved engine limitations.
But it states that the origins of the test date back 60 years, when it was intended for the operational characteristics of reciprocating engines.
"The fundamental approach – the demonstration of concurrent redline speed and temperatures – has been retained because these conditions are undeniably conservative and desirable from a safety-demonstration perspective," says EASA.
But it acknowledges that the test running conditions are becoming "harder to achieve" as engine designs have evolved and adapted to the needs of modern air transport.
"To achieve concurrent redline speed and temperatures, applicants often need to modify the configuration of the test engine and the required test sequence," it states.
While such modifications – including cooling circuits, thermal coatings, and ground blade tips – are permitted, their increasing complexity has introduced doubts about whether the demonstration is representative.
Over the last decade studies by aerospace organisations such as the European ASD, the US-based AIA, and the Engine Harmonisation Working Group have looked into the issue in order to devise an alternative, particularly in relation to high-bypass, multiple-shaft turbines.
EASA says a more representative test would increase the probability of detecting issues before a new engine enters service.
It is proposing to amend certification criteria to establish an optional alternate endurance test, taking into account recommendations from the Engine Harmonisation Working Group issued in March 2021.
The alternate test demonstration would be achieved by defining a hybrid prescriptive- and performance-based severity test for the engine.
It would run for more hours and cycles than current prescribed schedule, utilising a simulated flight cycle, and provide results "more representative of responses to threats characteristic of revenue service".
EASA's proposal also involves creating new certification specifications allowing applicants to demonstrate an initial maintenance programme for turbine engines in a performance-based way.