Europe's aviation safety regulator is intending to issue its own proposed Boeing 737 Max airworthiness directive before the end of this month, which will enable European operators to start returning the embattled twinjet to service.
Owing to this decision to pursue its own directive, the European Union Aviation Safety Agency is not adopting the US FAA's similar proposal, which takes effect on 20 November.
EASA is stressing that this is simply a procedural step in order to clear the way for its own directive, allowing the Max to resume commercial services, and not a comment on the FAA's regulatory decision.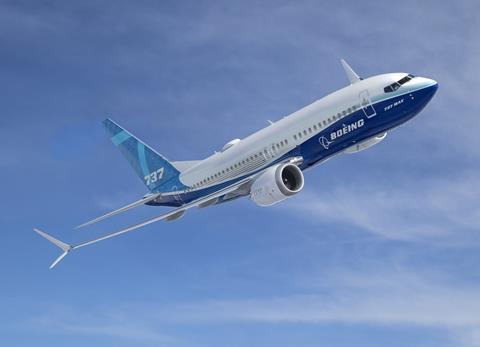 The European authority would normally validate FAA directives automatically but, in the case of the 737 Max, it has chosen to take a bespoke approach.
"Sufficient reason exists to require certain additional actions, deemed necessary to ensure safe operation of the affected [aircraft], including pilot training," states EASA, in an explanatory note regarding the non-adoption. It has yet to detail specific areas in which its directive might differ from its US counterpart's.
The FAA has mandated corrective actions including revision of flight-control software, and changes to the type's flight manual to enable crews to recognise unexpected horizontal stabiliser movement, as well as remedies to other issues such as wiring.
EASA's proposal will be put to public consultation once published, enabling it to define a final directive on which European recertification will be based.
Norwegian, TUI and Turkish Airlines are among the European carriers with the largest grounded 737 Max fleets, while Irish budget carrier Ryanair, a major customer for the jet, has yet to receive any.
EASA ordered the grounding of the 737 Max on 12 March last year.