European safety regulators are advising aircrew to wait at least 48h, and up to 72h for single-crew operations, before engaging in flight-related tasks after being vaccinated against Covid-19.
The precautionary measure arises from uncertainty as to whether in-flight conditions at cruise altitudes – including lower air pressure and the hypoxic environment – might exacerbate any side-effects from the vaccination.
"At this time, no evidence is available regarding the impact of in-flight conditions on the severity of the side effects, nor on the resulting impact on the performance of the crew members during their safety related tasks," says the European Union Aviation Safety Agency.
EASA stresses that it is not questioning "in any way" the safety of the vaccine itself, and says the "vast majority" of reported side-effects are mild.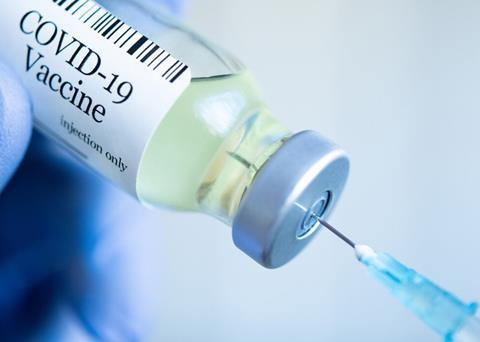 But it has issued the interval recommendation because the vaccines are new pharmacological products and wants to ensure that any side-effects will not interfere with flight duties, given that certain aircrew – such as those for air ambulances and medical helicopters – are being prioritised for vaccination by some countries.
While EASA points out that aircrew have "increased exposure" and recommends that they receive vaccines as soon as they become available, pilots, cabin crew and other personnel should consider waiting 48h after each dose before conducting flight-related tasks – and up to 72h for single-crew operations.
European Medicines Agency documentation, says EASA, notes the possibility of some adverse reactions to the vaccination, including mild fever, nausea, dizziness, pain, or thromboembolic events.
These side-effects have shown to be more frequent 12-48h after the vaccination and their duration can extend to seven days in "isolated" cases, it adds.
"Severe side effects are extremely rare and were cited to be more frequent among the persons with multiple allergies and tend to appear immediately, in the first 30min following the vaccination," it says. "Side-effects were also reported more frequent following the second dose of the vaccine."