Operators of certain Airbus A321 converted freighters are being instructed to implement a tighter inspection regime for potential fatigue cracks in the centre wing-box rear lower spar area.
It follows new stress calculations for the centre wing-box and other structures during the certification programme of the new long-range A321XLR.
The European Union Aviation Safety Agency states that the results of analysis have "highlighted high fatigue stress" in specific areas, in the region of fuselage frame 42.
EASA says cracks could appear under the current inspection regime, potentially affecting the structural integrity of the fuselage.
While it had already ordered additional inspections of conventional A321s in April, EASA states that freighter conversion specialist EFW has assessed the impact of load distributions arising from its cargo modification.
This has led it to conclude that a tighter compliance time is necessary for converted A321s, and EASA has published a formula to calculate a flight-cycle correction to account for the time the aircraft has flown since freighter modification.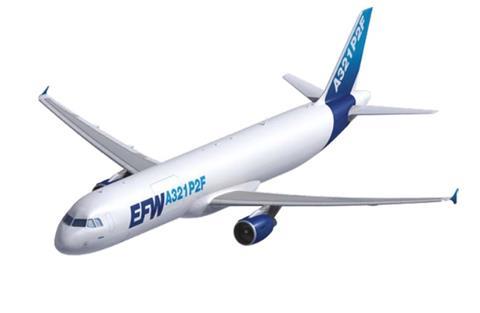 The inspection instructions focus on rototest and high-frequency eddy-current methods, and apply to the centre wing-box rear lower spar junction and slanted beam connection with the rear spar.
EASA says that – depending on the flight-cycle calculation – the inspections must take place within three to six months.