European regulators are to carry out an on-site assessment of Nepalese air safety in order to determine whether revised oversight structures are sufficient to lift the Asian state off the European Commission blacklist.
All Nepalese operators have been blacklisted for nearly a decade, following a series of fatal commuter turboprop accidents.
The Civil Aviation Authority of Nepal has adopted a new regulation for functional separation of service provider and regulatory oversight roles.
This has been a "long-standing issue" during discussions with Nepalese authorities, says the Commission, and was a key subject during a meeting between the two sides on 14 September.
The civil aviation authority submitted further information and documentary evidence on the regulation on 10 November.
It prevents transfer of personnel between the regulatory and service-provider sections of the organisation.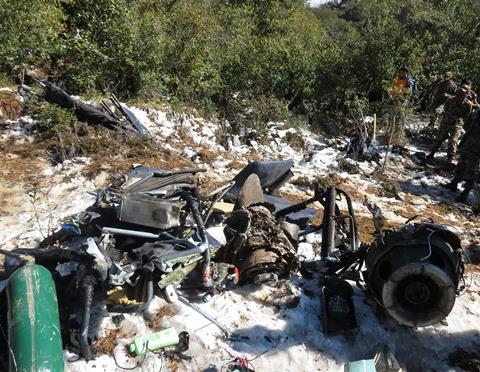 "Implementation of this new regulation, as well as progress in aligning [the authority's] safety oversight capacity with the relevant international safety standards, must be verified through [a European Union] on-site assessment visit to Nepal," it adds.
It aims to carry out this assessment, with the support of the European Union Aviation Safety Agency, in the "coming months", intending to assist Nepalese authorities' efforts to improve air transport and ensure any potential risks are "contained".
If the visit, which is likely to take place in 2023, finds that the measures are sufficient, says the Commission, the removal of Nepalese carriers from the blacklist could be "justified".