Russian investigators have disclosed that the captain of the Vityaz Aero Mil Mi-8T which crashed into a lake in low-visibility conditions had commanded an Mi-8 involved in a previous terrain-collision accident.
The captain was among eight fatalities from the 16 occupants on board the helicopter (RA-24744) which struck lake Kuril on 12 August and sank after attempting an approach to the Kordon Ozerny landing site.
Russian federal air transport regulator Rosaviatsia says the captain had accumulate over 8,000h in total flight time including 5,767h on the Mi-8 – among them 2,440h in command.
It states that the captain had previously been commanding another Vityaz Aero Mi-8T (RA-22919) which collided with the Uksichan volcano on the Kamchatka peninsula in April 2015.
While the helicopter was destroyed, those on board survived, although two occupants were injured.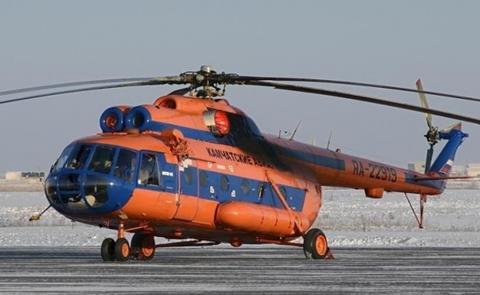 The inquiry found that the captain, despite flying in a mountainous region, had not set the threshold trigger for safe altitude alerts – normally 80% of the official safe height – and had proceeded with the service, without diverting, even though deteriorating weather conditions prohibited visual flying.
"Violations led to the helicopter's collision with the mountainside," states Rosaviatsia, adding that the inquiry determined the crew lost spatial awareness regarding the aircraft's position.
The investigation into the lake Kuril accident is still continuing and no conclusions have been drawn.
But Rosaviatsia points out that surface visibility was poor, down to 700m in places, with fog along the coast and significant cloud at a height of 600m. A volcanic ash caution was also in place for the Karymsky peak.
It has recommended that crews receive additional training on procedures during encounters with weather conditions that are beyond those for which pilots have been trained, as well as performance of flight over the surface of water.
Rosaviatsia is also advising aircraft operators to monitor implementation of measures intended to prevent controlled flight into terrain accidents, stating that such events occur "in most cases" as a result of "often deliberate" violation of flight rules – and are a consequence of poor management of personnel.