Russian avionics specialist Navigator is aiming to deliver the country's first domestically-built collision-avoidance system later this year.
Navigator says the system – known as SPSV – has passed the third of four certification stages for aviation equipment under Russian standards.
The fourth stage will finalise the process and confirm that the system meets specified requirements.
Navigator director general Sergei Baburov says the company plans to deliver the SPSV for serial Irkut Superjet production by the end of 2023.
"The work necessary to obtain a product airworthiness certificate is continuing," he says.
"Since the system is complex and directly related to flight safety…this process is not fast."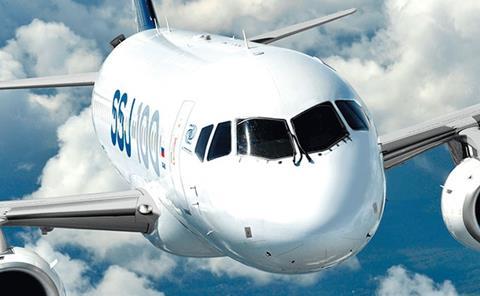 Irkut manufactures the Superjet 100 and is embarking on production of the SSJ-New, a successor with more Russian-sourced components.
Navigator says it has conducted "dozens" of flights, with varying durations, in order to assess the monitoring of surrounding traffic, generation of warning messages to pilots and manoeuvring recommendations.
It states that the system provides transponder and ADS-B surveillance functions, complies with international standards, and is compatible with a range of traditional and high-speed data interfaces.