French investigators are to handle the downloading of flight-recorder data from the Pakistan International Airlines Airbus A320 which crashed in Karachi on 22 May.
The cockpit-voice recorder has been located, days after the flight-data recorder was retrieved, French investigation authority BEA states.
BEA says it has received a request from Pakistani authorities to "repair" the recorders and handle data download operations in France.
French representatives from Airbus and engine manufacturer Safran are supporting the Pakistani-led inquiry into the crash involving flight PK8303 from Lahore.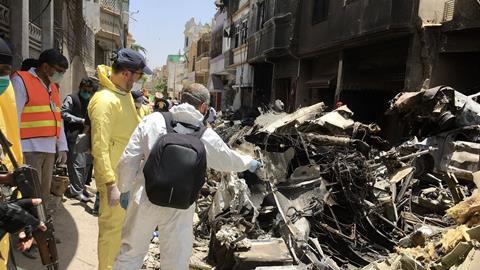 Preliminary evidence strongly indicates the aircraft touched down with its landing-gear either retracted or only partially deployed, resulting in damage to the engines from runway contact and a loss of power during the subsequent attempted go-around.
Pakistani investigators have yet to release any formal details of initial findings on the accident. Only two of the 99 occupants survived.