Canadian investigators have pointed to fuel starvation after a Cessna 414 was forced to land in a field while en route to a test-pilot training institution.
The aircraft (C-FIYQ) had been newly purchased by the London, Ontario-based International Test Pilots School.
It was being ferried to the school from Montreal Mirabel airport on 26 July, states a Transportation Safety Board of Canada bulletin, when both engines "stopped producing power" in cruise at 3,000ft.
The aircraft was fitted with Teledyne Continental TSIO-520 engines.
It had been flying some 8nm north-northeast of London and the loss of power forced the pilot to land the aircraft in a bean field.
Neither the pilot nor the passenger, the only occupants, was injured.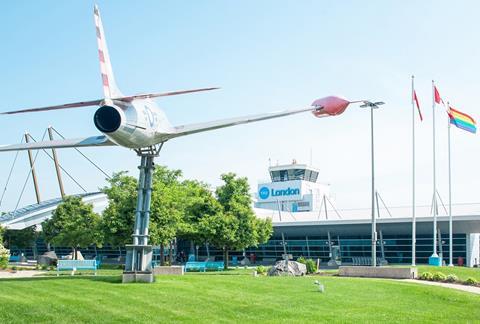 The safety board says the pilot had requested that the fuel tanks be filled prior to departing Mirabel, and records show 46gal (209 litres) were uplifted to the tanks.
But it adds that the pilot had "not checked" the fuel quantity on board before fuelling took place, and "did not physically check" the fuel level before departure.
"Although the fuel gauges showed less than full tanks, the pilot proceeded under the assumption that they were displaying an incorrect quantity," it states.
International Test Pilots School conducts fixed-wing and rotorcraft flight-testing training for civil and military crews and uses a diverse fleet of aircraft types, including business jets, vintage fighters, light singles and helicopters.
The safety board says the company is undertaking an internal investigation into the event.
While the Cessna appeared undamaged, it was transferred overland to a hangar at London to undergo a detailed examination. The aircraft, according to Cirium fleets data, was originally delivered to a US operator in 1974.