German investigators have discontinued a probe into a data-entry error involving a departing Boeing 737-700 at Nuremberg earlier this year.
The KLM aircraft had been taking off from runway 28 on 11 March.
German investigation authority BFU says the 737 rotated 347m before the end of the runway, which has an overall length of 2,700m.
The aircraft overflew the end of the runway at 100ft.
According to the Dutch Safety Board the crew, while taxiing, had asked air traffic control for permission to take off from an intersection of the runway.
This request was cleared by the controller. But the safety board, a newly-published quarterly review, says the remaining runway length "turned out to be short" as the aircraft rolled.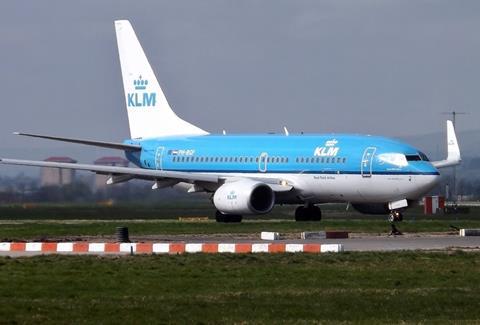 "The crew had entered the entire runway length into the system during take-off to calculate the engine power to be selected," it states. "The selected engine power was therefore too low for the take-off from an intersection."
BFU states that an "incorrect calculation" was made but adds that the carrier has since introduced new take-off performance software and amended cockpit procedures.
The Dutch Safety Board says these changes have led the BFU to discontinue its investigation into the occurrence and not publish a final report.
No-one was injured during the incident which involved the 737-700 registered PH-BGF. The jet has been in service with KLM since being delivered new in 2008.